Being Rock is an experiential and intuitive take on what it truly means to listen and be alongside. This workshop delves into a simple truth: there is a huge gap between someone listening and someone feeling heard.
From Mandy's experience as a soul midwife, sitting at the bedside of those with life-limiting illnesses, she was given a unique perspective on listening. It made her challenge what listening really was and redefine how it works. She calls it 'Being Rock' because, at its essence, true listening is about our presence and how at any moment with family, friends, clients and colleagues we can be their safe space.
This workshop explores how to enable those around you to feel heard but also how to Rock your own self-care and hear your needs. Mandy shares lots of stories so you can see how being Rock developed from her experiences, successes and errors.
What the workshop will cover:
Presence: being the safe place in another's storm
Observation: a new take on body language and how people express themselves
Reflection: allowing someone to hear themselves through you
Empathy reworked: fresh insights on how empathy really works and what derails it
Self-care: being your own inner Rock
Come and join Mandy and learn more about this powerful, compassionate practice.
--
We will not be recording this workshop. One of the unique aspects of the College's online events is that they are highly interactive. Participants are encouraged to discuss and share with the tutor and the group. These sharings can be very personal, and some may not feel comfortable with them being recorded.

--
Previous participants say:
"Loved it. Mandy is a delight, generous with her sharing, explaining how she has learnt what she knows instead of just dry information. I learnt a lot and thoroughly enjoyed it. Thank you."
"Of all the workshops I have attended at the College over the years, this is the one where I had the most to learn and it did not disappoint! Thanks to Mandy for sharing her years of experience in such a joyful, compassionate and honest manner."
"Mandy is such an amazing tutor. She's always so down to earth, practical and gives real life examples that we can all relate to. I have attended several events run by Mandy, and I learn something new from her every time! More please!!"
--
Here's what to expect:
This workshop will be live in our online classroom
All you need to take part is a good internet connection and a computer with a webcam, microphone and Zoom.
On booking this workshop, you will receive an email with the Zoom link to access it. Remember to check your spam folder if you don't receive this confirmation email in your inbox.
Please send us a message if you have any questions. We hope you enjoy the workshop!
About Mandy Preece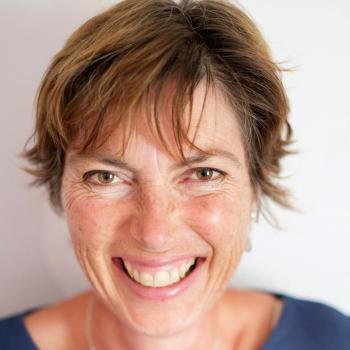 Mandy Preece is a soul midwife (holistic end of life companion), motivational speaker and tutor. She supports various palliative care initiatives, particularly Macmillan Caring Locally.
Read more about Mandy
Register your interest
This workshop has already taken place, please register below and we'll let you know when it runs next.