Metaphysical Anatomy teaches you the process of Intuitive Body Reading. The body has its own language and its purpose is to serve you, so that you can serve your purpose in life. 
Many of us have disconnected from our body and fail to listen when it communicates to us that it's lacking emotional and supplemental resources to support the lifestyle that we have created.
The College is delighted to welcome back Evette Rose for this powerful two-day event where she will teach you how to decode the unspoken messages of the body.
Tuition will cover the:
Circulatory system
Respiratory system
Digestive system
Skeletal system
Muscular system
Nervous system
Reproductive (Male and Female) System
Organs
Ailments
Ligaments
Brain
In this two-day workshop, you will learn how to easily understand the body's messages and tell the difference between messages from your emotional body and messages from your DNA lineage. You will learn how to communicate with your body through a powerful, short Metaphysical Anatomy Technique process.
--

We will not be recording this two-day workshop. One of the unique aspects of the College's online events is that they are highly interactive. Participants are encouraged to discuss and share with the tutor and the group. These sharings can be very personal, and some may not feel comfortable with them being recorded.
--
Previous participants say:

"It was very great and powerful workshop! Many interesting and important points also a lot of practical tools and exercises."

"Evette is great, I love her! I wanted to do this workshop for a long time, I got her books a while ago, and have always been really interested on the subject. Thanks a lot!"

"I have had a wonderful 2 days, thank you! I have learnt so much and I know that I will continue to incorporate everything I have learnt as I move forward. It has been invaluable as a Reiki practitioner who has been reluctant to move online as I don't 'feel' much if the client isn't present and as a MAT 1 practitioner soon to do level 2. I now have confidence that I can feel the energy which I am meant to feeI remotely."
"Evette is a knowledgeable and enthusiastic teacher - a very informative 2 days."

--

Workshop Schedule
There are 2 sessions for this workshop
| | | |
| --- | --- | --- |
| 1 | Saturday 6th November 2021 | 11:00am - 5:00pm |
| 2 | Sunday 7th November 2021 | 11:00am - 5:00pm |
This workshop will be live in our online classroom
All you need to take part is a good internet connection and a computer with a webcam, microphone and Zoom.
On booking this workshop, you will receive an email with the Zoom link to access it. Remember to check your spam folder if you don't receive this confirmation email in your inbox.
Please use the same link to access each of your workshop sessions.
Please send us a message if you have any questions. We hope you enjoy the workshop!
About Evette Rose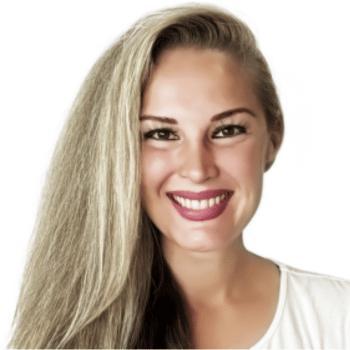 Author, life coach and trauma release practitioner, Evette Rose is a guiding light for healing and self-development. She is the founder of Metaphysical Anatomy and Rapid Growth Healing Technique.
Read more about Evette
Buy Now
To secure your place on this workshop click book now.
Price: £210.00
Become a member today and you will save £40.00 on this purchase. Find out more about membership.