From windows to keys, record keepers and ladders, this fascinating online workshop offers an in-depth introduction into advanced crystal formations and the additional properties they bring to your crystals.
You might know that a crystal tower directs energy, while double-terminated points move the energy through a crystal and clusters can represent a community or group of people wanting to work with the crystal's energy. 
But have you come across the following formations:
Windows, Keys, Twin Flames, Record Keepers, Ladders, A Bridge, Inner Child & Isis Formations?
These are just some of the advanced crystal formations we will cover in this online workshop.
This workshop will show you how advanced crystal formations can help you unlock hidden information, attract your soulmate, look into the past or future, access other dimensions, support your inner child, aid shadow work and heighten your psychic skills.
By the end of the workshop, you will know:
How to identify the advanced crystal formations.
How each formation is created.
How they affect the properties of a crystal.
The extra properties it offers that crystal.
How to work with each crystal to access the formation's extra properties.
In this workshop, your tutor Gemma Petherbridge will first offer the theory and give examples of all the crystal formations. Gemma will then show you how to work with the different formations. Although you may not have the crystals with you, Gemma will be able to guide you through several demonstrations so you can practise working with their energies.

--
Do I need to purchase any crystals?
You do not have to purchase any crystals in advance. Gemma will show you how to access the energies of each crystal without needing to own them. However if you do want to hold a crystal during the demos and you own a small clear quartz point or tumble, please bring it along.
--

Entry requirements

Please bring a notebook and pen.

Whether this is day one of your crystal journey or you have a large crystal collection, this online workshop will help take your knowledge to the next level.

--
This workshop will be live in our online classroom
All you need to take part is a good internet connection and a computer with a webcam, microphone and Zoom.
On booking this workshop, you will receive an email with the Zoom link to access it. Remember to check your spam folder if you don't receive this confirmation email in your inbox.
Please send us a message if you have any questions. We hope you enjoy the workshop!
About Gemma Petherbridge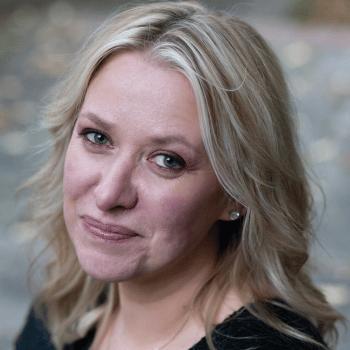 Akashic Records reader, crystal author and teacher Gemma Petherbridge believes our intuition is our best source of guidance. One of her most beloved modalities is crystal therapy.
Read more about Gemma
Buy Now
To secure your place on this workshop click book now.
Price: £75.00
Become a member today and you will save £20.00 on your first ticket.
Additional tickets for this event charged at £75.00
Find out more about membership.