Crystals have been used to support psychic and spiritual endeavours for millennia. In fact, for many people, titles like psychic and fortune teller conjure images of crystal balls and mysterious visions. 
Through the ages, crystals have been used for many forms of divination, from oracular mountains and statues, to drawing lots. 
Join award-winning author Nicholas Pearson to discover the myriad of ways that crystals can enhance your psychic abilities and help you part the veil to receive messages from your guides and spirit allies. 
This livestream workshop features:
Some of the most effective stones for enhancing psychic development
An exploration of historical uses of crystals and gemstones for divination
Crystal gazing with crystal balls and obsidian mirrors
Techniques for channelling the messages from the consciousness of stones 
Methods for connecting to your guides and spirit allies with the help of the mineral kingdom
A visionary journey to meet your guardian gemstone spirit (or gemstone familiar)
Nicholas will guide you on a journey through the realm of crystal visions, reminding you that intuition and psychic feedback enhance your work with the mineral kingdom. 
Take your crystal practice and psychic skills to a new level by reserving your place today!
--
This workshop will be recorded. A link to the video recording will be available for replay to those who book. Please see our terms for more information.
--
Previous participants say:
"I thoroughly enjoyed it. The teacher was very knowledgeable and I learnt things about crystals that one needs to know but nobody else other than Judy Hall (RIP) ever bothers to explain either in books or courses."
"Nicholas Pearson commanded the whole day without notes of any kind. A master at his craft, dealing with questions with total ease. A mine of information. I learned so much. Please welcome him back!"
"I thought that was a really great workshop - fascinating - and so much down to the excellence and enthusiasm of Nicholas Pearson as a presenter. Very pleased."

"Nicholas was a great tutor and really enjoyed the day!"
--

This workshop will be live in our online classroom
All you need to take part is a good internet connection and a computer with a webcam, microphone and Zoom.
On booking this workshop, you will receive an email with the Zoom link to access it. Remember to check your spam folder if you don't receive this confirmation email in your inbox.
Please send us a message if you have any questions. We hope you enjoy the workshop!
About Nicholas Pearson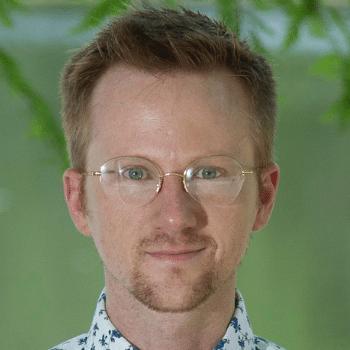 Award-winning author of seven books, Reiki practitioner and crystal healer Nicholas Pearson has been involved in all aspects of the mineral kingdom for nearly three decades.
Read more about Nicholas
Register your interest
This workshop has already taken place, please register below and we'll let you know when it runs next.