In the year 2000, a new variety of quartz crystal emerged that would soon change the world of crystal healing. 
In the following decades, more of these crystals have been uncovered across the globe. 
These unusual crystals display a unique formation and carry a clear, bright light that is said to connect us to the wisdom of Lemuria, a forgotten land lost below the waves. 
Through the ages, scholars and sages have hypothesised that humanity's origins may lie in the forgotten lands of the Lemurian archipelago. Our ancient Lemurian ancestors are believed to have left us their wisdom encoded in these sacred crystals. 
Join author and crystal healer Nicholas Pearson for a journey into the mystery and magic of Lemurian crystals. In this fascinating livestream workshop, we will:
Discuss the poetic origins of these crystals and their applications in healing
Learn how to identify true Lemurian seeds and dispel common myths about them
Examine different varieties of Lemurian seed crystals from around the world
Discover how Lemurian seed crystals may be the key to healing the planet
Nicholas has been working with Lemurian seed crystals since the year they were uncovered, and they reflect some of the most important crystals in his personal journey. 
In this workshop you will discover their magic and participate in a crystal grid meditation to awaken and activate the wisdom of these special crystals.
--
This workshop will be recorded. A recording will be available for those who book.
--
Previous participants say:
"I adore crystals and have quite a collection now but am fairly new to understanding much about them. I LOVED this workshop, so rich with insights knowledge and info, Nicholas Pearson was an excellent presenter and teacher."
"Nicholas has a very inviting and warm presence about him. He is a wonderful teacher. I learned so much from the class and would love to take another class with him in the future."
"Really full of information and the lecturer was so passionate about crystals - his knowledge was so beyond what I expected. Will look forward to continuing to learn from such a well accomplished author."
--

This workshop will be live in our online classroom
All you need to take part is a good internet connection and a computer with a webcam, microphone and Zoom.
On booking this workshop, you will receive an email with the Zoom link to access it. Remember to check your spam folder if you don't receive this confirmation email in your inbox.
Please send us a message if you have any questions. We hope you enjoy the workshop!
About Nicholas Pearson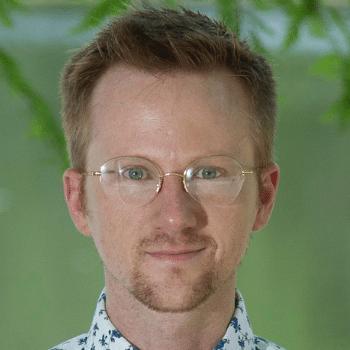 Award-winning author of seven books, Reiki practitioner and crystal healer Nicholas Pearson has been involved in all aspects of the mineral kingdom for nearly three decades.
Read more about Nicholas
Register your interest
This workshop has already taken place, please register below and we'll let you know when it runs next.