Sages, healers, and occultists have long sought to explain how gemstones can heal our lives. Since the days of great antiquity it has been said that precious stones derive their spiritual gifts from the stars, planets, and constellations. 
There is an ancient and nearly universal tradition of using crystals as planetary talismans, one that is carried on today through the use of birthstones. 
The intimate link between stars and stones has been called upon by healers, alchemists, and magick-makers of all ages, and examining the astrology of rocks and minerals provides a new depth of understanding how crystals can affect our lives. 
Join award-winning author and crystal expert Nicholas Pearson as he guides you on a journey through the astrological lore of crystals. 
In this workshop, you will:
Enjoy an overview of astrology and crystal healing
Explore the ancient systems of planetary gemmology
Discover astrological correspondences in the chemistry of rocks and minerals
Learn to make planetary talismans with gemstones
Gemstones offer us an incredible opportunity to take advantage of the influence that the stars and planets have in our lives, and through this workshop you'll discover how to harness the dual virtues of star and stone for healing and magick to create a better world.
--
This workshop will be recorded. A link to the video recording will be available for replay to those who book. Please see our terms for more information.
--
Previous participants say:
"It was excellent!!! Please continue to invite Nicholas to teach!"
"As always, I found Nicholas to be very knowledgeable, thorough, prompt with responding to questions of all kinds, and courteous of his audience's time and varying knowledge/skill levels." 
"The level and vastness of Nicholas Pearson's knowledge and experience is amazing as is his openness in sharing it."
"Nicholas has an amazing amount of knowledge which he conveys in such a clear and friendly manner. I love crystals and as far as I am concerned he is the best."
--

This workshop will be live in our online classroom
All you need to take part is a good internet connection and a computer with a webcam, microphone and Zoom.
On booking this workshop, you will receive an email with the Zoom link to access it. Remember to check your spam folder if you don't receive this confirmation email in your inbox.
Please send us a message if you have any questions. We hope you enjoy the workshop!
About Nicholas Pearson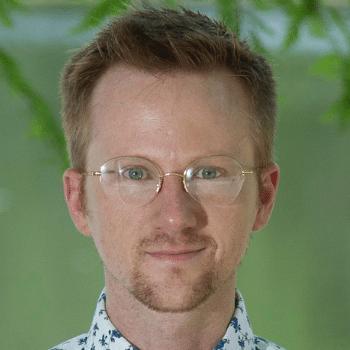 Award-winning author of seven books, Reiki practitioner and crystal healer Nicholas Pearson has been involved in all aspects of the mineral kingdom for nearly three decades.
Read more about Nicholas
Register your interest
This workshop has already taken place, please register below and we'll let you know when it runs next.