Back by popular demand, Casey's Essential Tools for Communicating with Spirit workshop answers all your burning questions about the invisible realms.
This livestream workshop invites you to dive deep into life's great mysteries. Tune in with us for an enlightening experience to receive clarity on what it's all about and discover how it all connects together.
This essential knowledge will help you to navigate the invisible, strengthen your connection to spirit, and be more confident in using your intuitive gifts. 
This workshop is divided into three steps:
Step 1 | We will focus on the essentials:
Auras - reading energy
Karma - how it works
The universe and cosmos - how they play a vital role in the energy we project and receive
Energy connections 
Soul journeying - in this life and the next 
Deja-vu - the true meaning behind this uncanny phenomenon and how it links to aspects of our past
Past lives - how our current life is affected by our previous lives 
The soul - learning who your soul really is
Meditation - what meditation can offer us and how it impacts our spiritual journey 
How to meditate
How to have confidence in, and respond to, what our intuition tells us
Step 2 | We will focus on spirit communication:
The journey of the soul once passed over
Casey's experiences with different energies - from someone passing over
Spirit world logistics - everything happens for a reason, leading you on a journey and experience that will bring renewal and growth
Signs from spirit - how and which forms they come in
Connecting to a loved one in spirit, whether you are a medium or not
Dreams and other forms of contact from spirit
How to open up and tune into spirit
The chakras and how to energetically protect yourself
Step 3 | We will focus on higher energies: 
Angels - how they help, how they assist, and their role
Gatekeepers - how they help, how they assist, and their role
Guides - how they help and how the guide can change during your lifetime to suit your needs
How deceased family members can be guides too - the elders and their role
Through guided mediation, you will have the opportunity to meet your loved ones in spirit and your angels. 
This friendly, supportive, livestream workshop sheds light on fascinating topics that will help you develop and strengthen your psychic and mediumship practice. Whether just starting out, or well-established on this path, all are welcome.

--
We will not be recording this workshop. One of the unique aspects of the College's online events is that they are highly interactive. Participants are encouraged to discuss and share with the tutor and the group. These sharings can be very personal, and some may not feel comfortable with them being recorded.
--
Previous participants say:
"Casey is a wonderful teacher."
"This was my first class ever and was incredibly nervous but Casey made me feel welcome and calm immediately. She was informative and passionate and her class was fun and varied. I would 100% attend another class/lecture/workshop if it is being put on by Casey without a doubt."
"This was a most enjoyable and fun day with Casey Mackey who gave the group many activities to work with. We all learnt quite a lot in a very short time about psychic and mediumship development. I would certainly look to work with this presenter again."
--

This workshop will be live in our online classroom
All you need to take part is a good internet connection and a computer with a webcam, microphone and Zoom.
On booking this workshop, you will receive an email with the Zoom link to access it. Remember to check your spam folder if you don't receive this confirmation email in your inbox.
Please send us a message if you have any questions. We hope you enjoy the workshop!
About Casey Mackey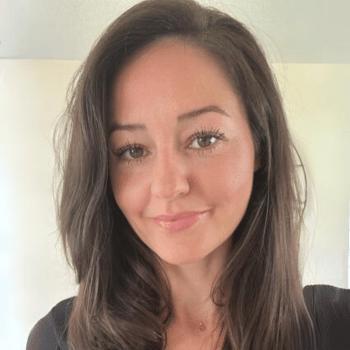 By the age of 21, Casey Mackey was already offering psychic mediumship readings. Shortly after, she started teaching her own way of introducing spiritualism into this fast-changing world.
Read more about Casey
Register your interest
This workshop has already taken place, please register below and we'll let you know when it runs next.