Wondering about Spirit? Who and what they are, and how can they help you? 
Confusing, isn't it? People talk about loved ones, or angels, or entities, but are they all Spirit?
Join Sarah and find out as she helps you navigate this vast subject and introduces you to some Spirits along the way. She will explain about Spirit Guides and what they do, and also get you to meet an Archangel and an Ascended Master and know the difference.
This workshop is a significant first step for those interested in Spirit or mediumship. And those who feel overwhelmed by the all information out there and want a place to start.
--
We will not be recording this workshop. One of the unique aspects of the College's online events is that they are highly interactive. Participants are encouraged to discuss and share with the tutor and the group. These sharings can be very personal, and some may not feel comfortable with them being recorded.
--
Previous participants say:
"I really enjoyed this workshop and learnt a lot. Sarah was a brilliant teacher, very patient, pleasant and knowledgeable. I felt at ease with her straight away. I will definitely attend more workshops with Sarah."
"I learned so much from this workshop. I received clear, concise explanations and guidance. Each one of us had differing levels of knowledge and understanding, yet Sarah kept the content moving forward whist addressing individual questions from the group. Thanks very much to Sarah and the College for offering this teaching."
"It was excellent and very well presented and run."
"This workshop was amazing. Sarah's classes are always interactive and full of detailed information. She encourages questions, discussions, clarifications and holds space for us as we practice and learn through her guidance. She meets each student where they are at and her many years of experience working with Spirit are exemplified through her teaching. She provides feedback in a way that encourages growth and self empowerment. I look forward to taking more classes from Sarah!"
--

This workshop will be live in our online classroom
All you need to take part is a good internet connection and a computer with a webcam, microphone and Zoom.
On booking this workshop, you will receive an email with the Zoom link to access it. Remember to check your spam folder if you don't receive this confirmation email in your inbox.
Please send us a message if you have any questions. We hope you enjoy the workshop!
About Sarah Tyler-Walters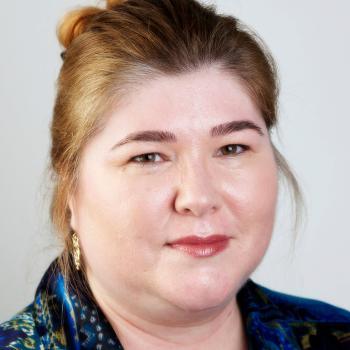 Sarah Tyler-Walters is a trance medium, intuitive coach and teacher. She delivers consultations, courses, masterclasses, and lectures with Master Chou (her Spirit communicator).
Read more about Sarah
Register your interest
This workshop has already taken place, please register below and we'll let you know when it runs next.