Curious about trance mediumship or channelling?
Wondering if it is right for you?
Join Sarah for this introductory workshop to discover what trance mediumship and channelling is all about. 
In this livestream workshop, Sarah will explain the mechanics of channelling and trance mediumship work. She will lead the group in how to prepare themselves for working safely with Spirit, and creating a space where they can experience trance.
Trance mediumship is the oldest form of Spirit communication, whereas channelling is the newest. Sarah will teach you about the differences and similarities between them. 
Attendees will get the chance to blend with Spirit; for those drawn to working with Spirit in this way, it will begin the journey.
Experience of mediumship is an advantage but not essential.
--
We will not be recording this workshop. One of the unique aspects of the College's online events is that they are highly interactive. Participants are encouraged to discuss and share with the tutor and the group. These sharings can be very personal, and some may not feel comfortable with them being recorded.

--
Previous participants say:
"Sarah Tyler-Walters is an excellent teacher. Really liked her and hope to do more courses with her."
"I learned so much from Sarah. It was a great way to have an introduction into Trance Mediumship and discover how it resonated with me as an individual. Sarah was an amazing educator answering everyone's question with details and specificity. Wonderful!"
"The workshop by Sarah was wonderful on many levels and layers."
--
This workshop will be live in our online classroom
All you need to take part is a good internet connection and a computer with a webcam, microphone and Zoom.
On booking this workshop, you will receive an email with the Zoom link to access it. Remember to check your spam folder if you don't receive this confirmation email in your inbox.
Please send us a message if you have any questions. We hope you enjoy the workshop!
About Sarah Tyler-Walters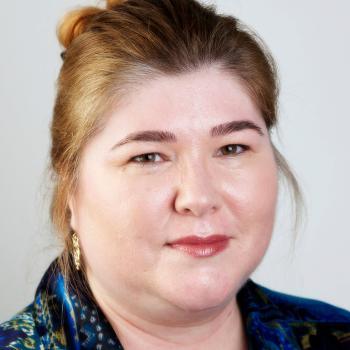 Sarah Tyler-Walters is a trance medium, intuitive coach and teacher. She delivers consultations, courses, masterclasses, and lectures with Master Chou (her Spirit communicator).
Read more about Sarah
Register your interest
This workshop has already taken place, please register below and we'll let you know when it runs next.