Amulets and talismans are magical items that protect or aid those who own them. There are many different kinds, used by cultures all over the world since ancient times. Discover all you need to know about them in this livestream workshop.
Although the words 'amulet' and 'talisman' are often used interchangeably, they're subtly different. 
Amulets are believed to have intrinsic properties that protect the wearer or attract luck, such as a four-leaf clover or an acorn, or religious symbols with inherent positive powers. 
Talismans are made and enchanted for a magical purpose, often inscribed with sigils, planetary symbols, or words. 
This livestream workshop will explore amulets and talismans in history and in the world today. We'll think about objects we have and keep for luck or that we feel are imbued with beneficial magic. 
We will also look at magical objects for the season of Yuletide and an appropriate visualisation for Winter Solstice protection. 
Finally, we will make an easy talisman with paper or card and pens or pencils. Please have with you some paper or card and pens or pencils

--
We will not be recording this workshop. One of the unique aspects of the College's online events is that they are highly interactive. Participants are encouraged to discuss and share with the tutor and the group. These sharings can be very personal, and some may not feel comfortable with them being recorded.
--
Previous participants say:

"My third class with Lucya and I am booked on a fourth. Informative, engaging."
"I enjoyed the class and learned some new information."
"I am happy with Lucya's presentation!: ) I particularly liked the colourful slides 👍."
"Really enjoyed the lecture, it was fascinating to learn about methods and also advice about protection and clearing."
--

This workshop will be live in our online classroom
All you need to take part is a good internet connection and a computer with a webcam, microphone and Zoom.
On booking this workshop, you will receive an email with the Zoom link to access it. Remember to check your spam folder if you don't receive this confirmation email in your inbox.
Please send us a message if you have any questions. We hope you enjoy the workshop!
About Lucya Starza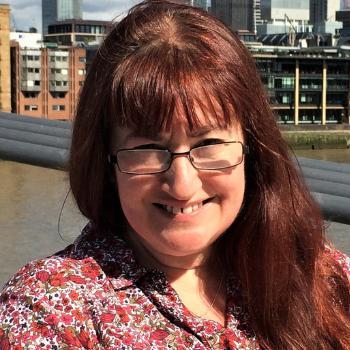 London-based eclectic witch Lucya Starza is the talent behind A Bad Witch's Blog. She has written numerous books on magical practices, including candle magic, poppets and scrying.
Read more about Lucya
Buy Now
To secure your place on this workshop click book now.
Price: £75.00
Become a member today and you will save £20.00 on your first ticket.
Additional tickets for this event charged at £75.00
Find out more about membership.