Embark on journey of magic and ritual in this 2-hour livestream spell-making mini workshop with eclectic witch and founder of Mama Moon candles, Semra Haksever.

Are you ready to create some magic in your life?
In this special online mini workshop, Semra will guide you through some magic spells to increase positive vibrations and magnetise your manifestations.
When we take the time to create a ritual, we are energetically blessing time. Setting aside the time for this spell-making mini workshop is a very powerful way to connect with ourselves and magic. When we take the time to truly honour what we are calling in, we create a cosmic shift and summon new energy, which we bless with our intentions.
We will begin our experience together with a banishing spell, to remove what is taking up space and may be blocking new energy coming through.
We will then make a wand with which to bless our intentions.
Finally, we will practise a manifesting spell to unlock the path to everything we wish to call in.
You will need:
A fireproof dish
A bay leaf
2 x Cinnamon sticks
Some string
2 x candles
Pen and paper
A key
Semra Haksever is the founder of Mama Moon candles and the author of numerous books on magic, including Everyday Magic. 
--

This mini workshop will be recorded. A link to the video recording will be available for replay to those who book. Please see our terms for more information.
--
This workshop will be live in our online classroom
All you need to take part is a good internet connection and a computer with a webcam, microphone and Zoom.
On booking this workshop, you will receive an email with the Zoom link to access it. Remember to check your spam folder if you don't receive this confirmation email in your inbox.
Please send us a message if you have any questions. We hope you enjoy the workshop!
About Semra Haksever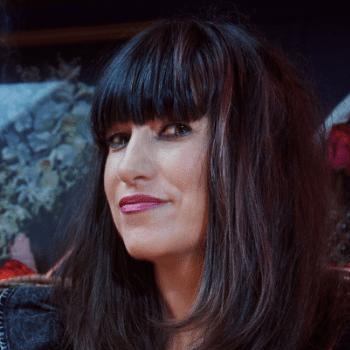 Semra Haksever is an eclectic witch, intuitive, healer and empath. She is the author of numerous books and founder of magickal emporium Mama Moon in London, UK.
Read more about Semra
Register your interest
This workshop has already taken place, please register below and we'll let you know when it runs next.