In this livestream workshop, we will investigate and locate the threshold to the other-world. We will discover the ancient Northern practices to open magical portals. 
Traditionally, other-worlds and portals were accessed through the landscape in henge circles, stone circles, lonely rivers, sacred groves, remote hills, deep forests, and even empty alleyways and overgrown gardens.
When the runes and riddles were known and found, and the myths and stories remembered, we gained a glimpse of what poet W.B. Yeats called "the trembling of the veil".

In this new livestream workshop with Independent scholar of Norse myth Andreas Kornevall, we will use runes, myths, and the deep imagination to study the other-worlds that emanate and originate from within the Northern Anima Universalis: the Tree of Life, Yggdrasil. 
This mythic tree encompasses nine sacred worlds, all brimming with the supernatural such as elves, gods and goddesses, trolls, giants, serpents, dragons, squirrels and eagles, nature spirits and much more.

We will explore the worlds of the Tree of Life through stories and guided visual meditations, accompanied with lyre, flute, drum and "galder" singing (similar to mantras).

Please remember to bring along: an open mind, a magical notebook, and your own rune set if you have one (but it's not obligatory).

Please note, this workshop will include gentle journeying and drumming, so if you can have a place where you are able to lie down and be private, that will help.
--

We will not be recording this workshop. One of the unique aspects of the College's online events is that they are highly interactive. Participants are encouraged to discuss and share with the tutor and the group. These sharings can be very personal, and some may not feel comfortable with them being recorded.
--

Previous participants say:

"Andreas is a fabulous teacher with a rich reservoir of knowledge to draw upon. He's a fabulous addition to the College! So happy that you are offering virtual experiences."

"Andreas Kornevall was extremely knowledgeable and passionate and I really enjoyed the journey."

"Extremely interesting workshop, well-presented, accessible and informative."

--

This workshop will be live in our online classroom
All you need to take part is a good internet connection and a computer with a webcam, microphone and Zoom.
On booking this workshop, you will receive an email with the Zoom link to access it. Remember to check your spam folder if you don't receive this confirmation email in your inbox.
Please send us a message if you have any questions. We hope you enjoy the workshop!
About Andreas Kornevall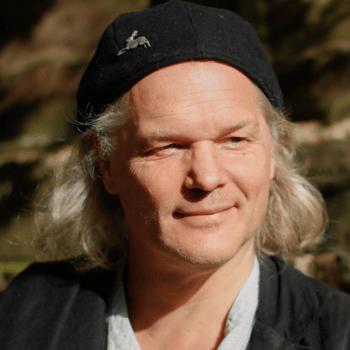 A natural-born storyteller and Seidr practitioner, Andreas Kornevall works with ancient Norse rituals and spirituality. His passion is unearthing forgotten folklore and endangered Norse languages.
Read more about Andreas
Buy Now
To secure your place on this workshop click book now.
Price: £105.00
Become a member today and you will save £20.00 on this purchase. Find out more about membership.