Working in tune with the Moon's energies can change your life and the way you live on a daily basis, in harmony with her magic.
In this online workshop, Witch, High Priestess and author Rachel Patterson will help you to discover what lunar energy can do for you.
We will delve into the mysteries of Moon magic, including working with the Moon phases, how to use Moon crystals and which Moon rituals can support your needs. 
Some of the topics you will explore in this workshop include:
Moon energy
Working with the Moon phases
Moon spell working
Working with the Lunar year
Special Moons
Moon Deities
Moon Animal magic
Moon crystals, herbs and magical foods
Moon Water
Moon divination
Creating and performing Moon Ritual
You will be encouraged to follow your journey and your pathway, working with the magic of the Moon in a way that suits you and feels good for you. 
There is no right or wrong, just the magic of the Moon available to all.

Want to know more? Discover Rachel's moon spell for prosperity in this blog post.
--
Entry requirements
This workshop is open to all levels - beginners are welcome.
--
Previous participants say:
"Lovely, refreshing, down-to-earth and plausible event."
"Lots of information, and humour. Very enjoyable."
"I was pleased to learn to think about using colour, shapes, crystals and other household items to put on an altar and other small but interesting things I hadn't thought about for that. All very good. I took about eight pages of notes!!"
"Absolutely loved it!! A huge thanks to Rachel."

--
We will not be recording this workshop. One of the unique aspects of the College's online events is that they are highly interactive. Participants are encouraged to discuss and share with the tutor and the group. These sharings can be very personal, and some may not feel comfortable with them being recorded.
--
This workshop will be live in our online classroom
All you need to take part is a good internet connection and a computer with a webcam, microphone and Zoom.
On booking this workshop, you will receive an email with the Zoom link to access it. Remember to check your spam folder if you don't receive this confirmation email in your inbox.
Please send us a message if you have any questions. We hope you enjoy the workshop!
About Rachel Patterson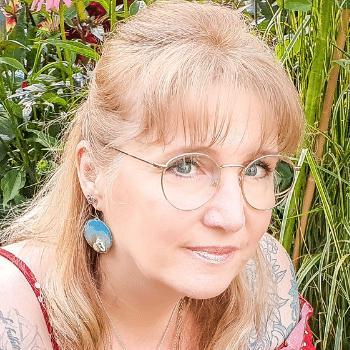 An author of more than 20 books on witchcraft, Rachel Patterson is the High Priestess of the Kitchen Witch Coven and Elder of the Kitchen Witch Online School of Witchcraft.
Read more about Rachel
Register your interest
This workshop has already taken place, please register below and we'll let you know when it runs next.