Join this introductory two-day online journey into the world of Animal Dreaming with Australia's leading animal mystic, Scott Alexander King. Scott will be joining us online from his home in Australia to teach us how to reconnect to the medicine ways of the animals and nature as a whole.
It is becoming increasingly apparent that we, as a people, are fast approaching a time of mass spiritual awakening. We are about to 'wake up' in ways never explored before. We are now looking to spirit and nature for answers, while learning to develop the one innate gift available to everyone: intuitive ability. 
As we begin to remember our inherent relationship with the Earth Mother, the awareness that we, as her children, are offered enlightenment via the animals every day is being realised by our friends all over the world. 
Those who look to the animals for affirmation, guidance and wisdom are imbued with knowledge that can guarantee clarity, happiness and an interrelated existence. They are also able to offer clarification and insight into the ways of the animals and the messages they wish to impart for themselves and others.

During this two-day introductory workshop, you will discover ways to:

Integrate the 'old ways' into the modern world using easy, practical techniques
Reconnect to the heart essence of the Earth Mother herself
Begin to remember the symbolic language of nature – a language older than words
Protect yourself and cleanse your space with Grandfather Sage
Embrace the sacred acts of prayer, surrender, giving thanks and showing gratitude
Further develop your intuition and inherent psychic abilities
Understand the spiritual hierarchy of animals, animals of prophecy, animals of the faerie realm, animals as messengers of the afterlife, and more...
Discover how you can reclaim your relationship with the Earth Mother and live a life of beauty guided by the animals, nature and the elements during this two-day workshop in Animal Dreaming, facilitated by Scott Alexander King: founder of Animal Dreaming and the best-selling author of Animal Dreaming and the Animal Dreaming Oracle Cards.
"When we look to the Medicine Ways of Nature, we see the Earth and all the creatures that live upon it as messengers imbued with particular characteristics that offer insight into our own true natures. When we open ourselves to the guidance of Animal Teachers, we receive confirmation of our innate strengths and the medicine we need to heal life's sorrows. When we experience interdependence with all life, we find our own honoured place in Creation." – Scott Alexander King
--
We will not be recording this 2-day workshop. One of the unique aspects of the College's online events is that they are highly interactive. Participants are encouraged to discuss and share with the tutor and the group. These sharings can be very personal, and some may not feel comfortable with them being recorded.
--
Previous participants say:
"Very enjoyable session, Scott was very informative and made the subject feel very understandable and accessible."
"What a lovely, lovely, touching experience. Scott is so genuine, candid, open, almost vulnerable, with a beautiful mix of pure emotion, humour and desire to communicate. I think most of us were enthralled all the way through. He gives so generously and with such warmth. His huge heart for the animal world is pure joy, hope and love, bless him."
"Scott really has a deep connection and emotions related to animals in every possible way."
"Scott Alexander King is a true treasure! I had not heard of him until this event, and I will be eternally grateful for being introduced to him and his work. This event was, I believe, a gift from Spirit for me to aid me on my path with Animals and Nature Spirits. Please have this lovely man on again! His humanity, compassion, empathy is a balm upon my soul!"
--
Workshop Schedule
There are 2 sessions for this workshop
| | | |
| --- | --- | --- |
| 1 | Saturday 30th October 2021 | 8:00pm - 11:00pm |
| 2 | Sunday 31st October 2021 | 8:00pm - 11:00pm |
This workshop will be live in our online classroom
All you need to take part is a good internet connection and a computer with a webcam, microphone and Zoom.
On booking this workshop, you will receive an email with the Zoom link to access it. Remember to check your spam folder if you don't receive this confirmation email in your inbox.
Please use the same link to access each of your workshop sessions.
Please send us a message if you have any questions. We hope you enjoy the workshop!
About Scott Alexander King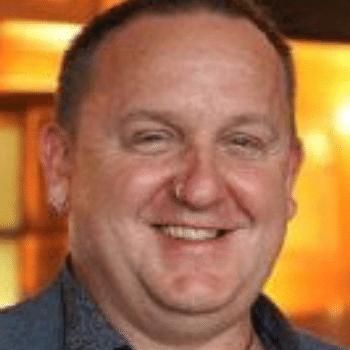 Scott Alexander King is a shaman, visionary and zoomancer – an individual who examines the habits and appearance of animals to help explain or reveal the future path of other people.
Read more about Scott Alexander
Register your interest
This workshop has already taken place, please register below and we'll let you know when it runs next.