The term 'Medicine' was used by various tribes of North America to describe a quality a person had that linked them directly to the invisible world - it was their gift from spirit.
This gift would be shared with the community and would help each individual know their place and feel value from having something to contribute.
To find your Medicine means going on a journey to find your own unique connection to spirit. In an age of conformity, this can be a challenge in itself.
In this online workshop, we will explore different ways of contacting spirit to ask the question: 'What is my medicine and how can I share it with the world?'
Shamanic drum, instruments and ceremony will be used to gain experiential wisdom throughout the day.

--

We will not be recording this workshop. One of the unique aspects of the College's online events is that they are highly interactive. Participants are encouraged to discuss and share with the tutor and the group. These sharings can be very personal, and some may not feel comfortable with them being recorded.
--

Previous participants say:
"It was an amazing workshop...my first in the area of shamanism. Jez was extremely helpful and held the space well for the group. I loved it!!"
"Wow had an amazing time connecting and removing negative ancestral trauma. Jez Hughes is excellent."
"Well presented - Jez is articulate, accessible with a beautiful turn of phrase. The workshop was well structured, well presented and practical. Jez created a safe space with levity and humour."
--

This workshop will be live in our online classroom
All you need to take part is a good internet connection and a computer with a webcam, microphone and Zoom.
On booking this workshop, you will receive an email with the Zoom link to access it. Remember to check your spam folder if you don't receive this confirmation email in your inbox.
Please send us a message if you have any questions. We hope you enjoy the workshop!
About Jez Hughes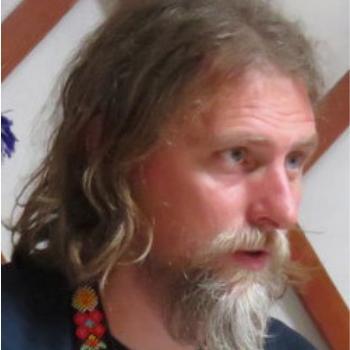 Shamanic healer Jez Hughes has been practising full time for over two decades. He teaches Shamanic Practitioner Training in the UK and runs regular trainings in shamanism at the College.
Read more about Jez
Register your interest
If you're interested in finding out more about this workshop, please register below and we'll be in touch with more information once available.