In this four-hour online workshop, Andean healer and spiritual teacher, Fredy 'Puma' Quispe Singona, will teach you how to recognise energy that serves you, and how to take it abundantly from Pachamama (Mother Earth) and from the Cosmos.
Puma will highlight different types of energy, as well as how to beneficially access those highest frequencies in and around us, and help guide you to connect with your own ancestral forces.
Continuing the legacy of shamanic tradition left behind by his grandfather, Puma is delighted to join the College and to be able to share these deep Andean wisdoms.
--
We will not be recording this workshop. One of the unique aspects of the College's online events is that they are highly interactive. Participants are encouraged to discuss and share with the tutor and the group. These sharings can be very personal, and some may not feel comfortable with them being recorded.
--
This workshop will be live in our online classroom
All you need to take part is a good internet connection and a computer with a webcam, microphone and Zoom.
On booking this workshop, you will receive an email with the Zoom link to access it. Remember to check your spam folder if you don't receive this confirmation email in your inbox.
Please send us a message if you have any questions. We hope you enjoy the workshop!
About Puma Quispe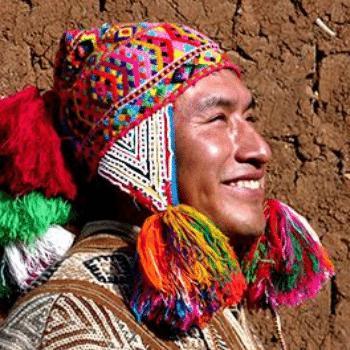 Fredy 'Puma' Quispe Singona has trained in Andean ceremonies and rituals since he was a young boy. He is a spiritual leader both internationally and in his own community of Chinchero.
Read more about Puma
Register your interest
This workshop has already taken place, please register below and we'll let you know when it runs next.