Searching for your muse? You'll find none better than the  archetypes, symbols and imagery in the tarot cards. See how the deck can inspire your writing in this experiential livestream workshop.
This online workshop uses the tarot cards as a stimulus to produce creative writing in a variety of forms. Let spirit lead you in taking the tarot cards to a whole new literary level while creating some original and imaginative pieces of poetry and prose.

Learning objectives will include:

Combine knowledge and understanding of the tarot cards and use them as a stimulus for creative writing.
Understand and practise the form and structure of writing for both fiction and non-fiction writing, for example: poetry, short stories, plays, novel extracts, articles, blogs, etc.
Work with the tarot cards to create written content, for example: characters and relationships between characters, setting, mood, atmosphere, tone, description, dialogue, monologue, language, themes, genres, narrative time shifts, plots, storyline, imagery, symbolism and other writer's techniques.
Share ideas, stimulate the imagination with prompts and bring these to life through discussion and writing as individuals, in small groups and as a whole class.
To have the opportunity to give and receive constructive feedback on work in progress and/or completed pieces.
Through guided meditation, sharing and discussion of ideas, enjoyable writing exercises and writing feedback, we will work through the process of developing our skills and talents. Book this online workshop today to experience how inspirational the tarot cards can be!
--
Entry requirements

Some previous knowledge of the tarot cards would be useful but not essential. 
We will be working with the Rider Waite deck, however experimenting with other decks is actively encouraged. 
Please bring a deck of your choice, a notebook and pen and let the creativity unfold.
--
We will not be recording this workshop. One of the unique aspects of the College's online events is that they are highly interactive. Participants are encouraged to discuss and share with the tutor and the group. These sharings can be very personal, and some may not feel comfortable with them being recorded.

--
Previous participants say:
"Amanda was an amazing teacher, who is extremely knowledgeable on the subject matter of tarot and creative writing."

"Having struggled with my creative side Amanda has opened up avenues I didn't know existed making me feel excited and optimistic in both my creative writing and the tarot."
"Amanda was so great- very knowledgeable about both the tarot and creative writing. The activities were varied and challenged us in different ways."
"I had a wonderful time in the presence of Amanda and other students. This workshop has given me a thirst for curiosity to explore my creativity and to stimulate / feed the imagination further."

--
This workshop will be live in our online classroom
All you need to take part is a good internet connection and a computer with a webcam, microphone and Zoom.
On booking this workshop, you will receive an email with the Zoom link to access it. Remember to check your spam folder if you don't receive this confirmation email in your inbox.
Please send us a message if you have any questions. We hope you enjoy the workshop!
About Amanda Watson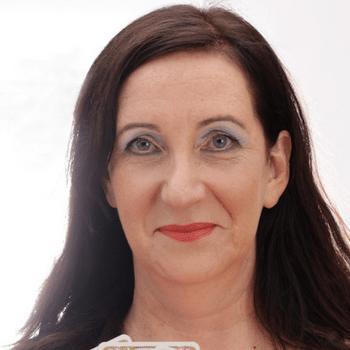 Tarot Consultant Amanda Watson trained at the College, and believes tarot to be a gateway for understanding and reflecting on life in order to move forward in a positive way.
Read more about Amanda
Buy Now
To secure your place on this workshop click book now.
Price: £80.00
Become a member today and you will save £20.00 on your first ticket.
Additional tickets for this event charged at £80.00
Find out more about membership.