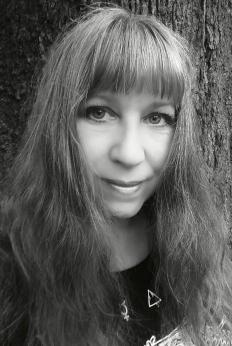 Dr Amy Hale is an Atlanta-based anthropologist and folklorist writing about esoteric history, art, culture, women and Cornwall in various combinations. 
Amy's biography of Ithell Colquhoun, Genius of the Fern Loved Gully, is available from Strange Attractor Press. She is also the editor of the forthcoming collection Essays on Women in Western Esotericism: Beyond Seeresses and Sea Priestesses from Palgrave Macmillan. Other writings can be found on Medium site and her website amyhale.me (links open in a new window).
Coming up with Dr Amy Hale
Dr Amy Hale

Talks

Open to all

This illustrated talk will dive into the role of folklore and antiquarian studies in helping to shape Cornwall's popular status as a Celtic Otherworld.
See our full What's On Calendar