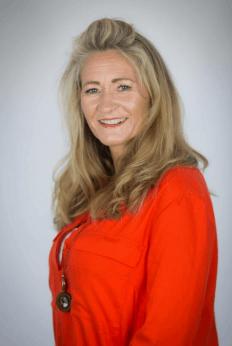 After my first near death experience in 2000, I began to realise there was more to life than what we see.
In 2000 I was knocked down by a car, which left me disabled for four years. This experience reunited me with spirit and confirmed to me that our loved ones continue to survive after their physical death. I felt I had received valuable information from the other side. This experience reawakened me and changed my life, it opened my mind to the unlimited possibilities of the universe and Spirit, literally transforming my life.
From a young age I was always known as that strange child who spoke to animals and who said she heard their reply and of course it made sense that I later became a Zoo Keeper. I later sadly left the Zoo and had a family of my own and began working in a variety of different professions from retail manger, event coordinator, support worker, teacher etc.
Through challenging life experiences and my own personal tragedies, I later trained as a counsellor, life coach and a therapist. At this point in my life I felt I had moved further away from spirit than ever before until the day of my accident when spirit came knocking on my door. This was the turning point in my life, it reawakened and ignited my curiosity about the reality of life.
I began seeking out information and attended many workshops at the Arthur Findlay College, The College of Psychic Studies and Omega Institute in America. I had a thirst for knowledge and wanted to explore many avenues. I have always been inquisitive about certain periods of history and wanted to explore past lives. 
I trained as a Past-Life Practitioner in America with the world famous Dr Brain Weiss, author of Many Lives Many Masters. I continued to study at The College of Psychic Studies where Gary Wright spotted my potential as a psychic medium and helped to develop my skills. 
I later trained and qualified as a Cognitive Hypnotherapist and Neuro Linguistic Practitioner from Regents University and trained as a Reiki Master. I combine all my skills and work privately with clients as a Spiritual Life Coach.
As a psychic medium, Anne Bayford bridges the gap between spirit and the physical world. She invites your loved ones, both human and animal, into a safe space to reaffirm that your loved ones are always there to support and encourage you. She endeavours to provide clarity and guidance from spirit in navigating your journey through life.