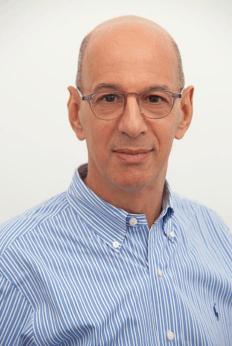 My experience in the spiritual began when I was very young, just five years of age. I was away from home, in hospital having my tonsils removed. During my stay there, on the night of May 5th 1955, I dreamt that my father was being taken up to heaven by two angels blowing trumpets. The dream was very clear and stayed with me once I had awoken.
My father passed away that night at the age of 41.
Over the years that followed I had many visions that were just as accurate and clear, and in 1990 I joined The College of Psychic Studies as a student, feeling that it was time to learn how to develop this special gift and put it to good use. Over the following years I studied at the College, training under long-standing College consultants Robin Winbow and Gerrie March and became a skilled medium under their guidance. I continued to practice my mediumship, especially enjoying doing platform work in the UK and abroad.
In the year 2000, I rejoined the College to teach mediumship courses. Every term, I teach intermediate and advanced mediumship courses and run workshops to help students improve and refine these skills. I am passionate about bringing out the very best in every one of my students and passing on my knowledge and experience so that they may go on to be the professional and skilled platform mediums of the future.
I also give private one to one mediumship readings at the College, offering the sitter guidance, encouragement and proof of survival from those close to them in spirit.
Coming up with Anthony Kesner
Anthony Kesner

Courses

Beginner

Are you new to your path of awakening? This 6-week livestream introductory course is designed to help you get started on your journey.

Anthony Kesner

Courses

Foundation

Anthony Kesner's 12-week livestream foundation course is for those beginning their mediumship training, introducing you to your 'clair' senses and more.

Anthony Kesner

Courses

Intermediate/Advanced

Aspiring to become a professional medium and wishing to develop and hone your gifts? Then this 12-week online intermediate/advanced course is for you.
See our full What's On Calendar