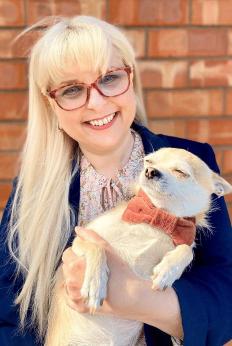 Beth Lee-Crowther has been a professional animal communicator / pet psychic, psychic medium and Reiki Master for over 20 years. She is a regular guest on ITV's This Morning as 'The Pet Psychic'.
Beth has also appeared on Martin and Roman Kemp's Sunday Best TV show where she has gained an excellent reputation for her psychic animal readings for both the presenters of the show and the viewers.

Beth has grown her popular weekly radio show, Psychic Beth's Spiritual Calling Show, which ran for 5 years on The Bridge Radio/Black Country Radio and currently broadcasts on Wednesday evenings 6-8pm on Pulse Talk Radio offering free readings to the listeners as well as guest interviews and psychic development.
Want to become a pet psychic? Read Beth Lee-Crowther's tips on how a pet psychic works. Her book, Everything You Need to Know to Become a Pet Psychic, is published by Welbeck Publishing.