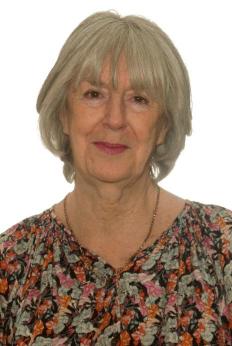 I became an accredited healer in 1998 and have led the Thursday Healing Clinic for many years. I also studied mediumship with Gerrie March for 3 years.
In 1990 I gave up my property management company to take a foundation course in horticulture at Capel Manor Horticultural College and then went on to study at the School of Herbal Medicine and the College of Natural Healing. A life enhancing decision that brought me down to earth, literally!
I continued as a Medical Herbalist until retiring and now volunteer as a gardener for those who cannot manage their garden any more.
Over the years I have observed the difference it makes to us when we interact with nature, whether tending a garden or just walking in the park or growing a tiny plant in a pot. We become more peaceful. Being in touch with nature in any way is healing, calming and restoring. We are in contact with the Divine, being nurtured and comforted.
It is essential, especially for the young who are under so much technological pressure, to have time in natural surroundings to receive the wisdom and healing that nature gives so freely and essential for nature to know that she is loved and will be protected.