Giancarlo Serra offers deeply relaxing personalised treatments to bring healing, empowerment and inner guidance. 
He helps people to move forward on their spiritual path in order to create positive and lasting change.
These sessions work successfully both in person and online. Giancarlo is a College accredited healer and Usui/Holy Fire®, Karuna Reiki® Master Teacher and Spiritual Counsellor. Giancarlo offers consultations in both English and Italian.
Giancarlo says: "Healing is a journey, a movement and work toward wholeness. It promotes the consistent and unlocked flow of energy throughout the body, bringing the mind, body, and emotions into attunement with the soul. Integration of mind, body, and soul restores balance within the system, making true healing possible.
This healing process brings in high frequency healing energies that are very powerful and effective as they come directly from Infinite Consciousness. Sometimes we will explore your beliefs and attitudes to enable the healing process to unfold and effectively move blocks in your energy consciousness system.
This process is highly effective in removing dissonant energy in the physical body, aura and chakras, work to help release any blocks, healing and integrating other lives, re-aligning your subtle bodies, providing insights and guidance. The experience will take place mostly in the unconscious parts of the mind while you remain in a state of calm and peace.
The healing energies continue to work deeply into your system, recalibrating, reconfiguring and transforming it over the days following a session.
I offer to serve as a facilitator in your self-initiated process of healing and transformation."
Previous clients say:
"Excellent."
"Five out of five across the board."

"My session with Giancarlo Serra was excellent. He is the epitome of calm and tranquility which was perfect for the healing that followed. It was a powerful session in terms of healing and the flow of energy which was hugely beneficial to me. I highly recommend Giancarlo as a healer."

"Giancarlo was brilliant Very professional."

First, select your timeslot
Choose from the dates and start times offered below.
This consultation lasts 60 minutes.
All consultation time slots are UK Local time. more information
About Giancarlo Serra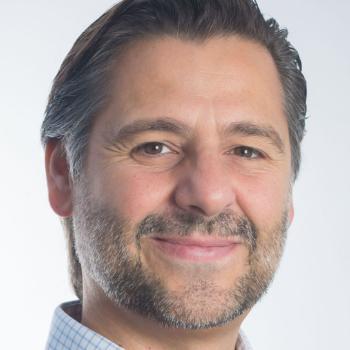 A graduate of The College of Psychic Studies, Giancarlo Serra has studied many healing modalities, including Spiritual Counselling training, and is a healer, therapist and Reiki teacher.
Read more about Giancarlo
Book A Consultation
Giancarlo Serra offers remote consultations via Skype, Zoom or telephone.
Healing (60 minutes): 60 minute consultation
To secure your preferred consultation time slot click book now.
Remember: All time slots are UK local time.
Price: £80.00