The Spirit Doctor Team is a stellar group of light beings who once walked the earth plane as physicians, healers, and shamans, who continue to work with us from spirit side. 
The Team assists with clearing energetic debris held in your system and restoring life force energies on all levels of your being, from physical, emotional and mental, to spiritual. Vibrational messages received from the Spirit Doctors are filled with codes, light, and guidance to assist you with forward movement in your life.

This experiential six-week livestream course will provide you with the tools, confidence, and keys to visit the Healing Temple, which resides in the etheric realm, and to work with the Spirit Doctor Team for your own personal healing whenever you feel the need or desire.

Each week will include a mini healing session with the Team.

Session 1: A Journey to the Healing Temple
Get to know the Spirit Doctor Team, who they are, their tools, and what you can expect in a healing session. We will be exploring the healing temple as a place for you personally to receive the high vibrational energies of the Spirit Doctors. As your guide, Susan will lay the groundwork for our journey, through conscious breath work and guided meditation
Session 2: Deepening into your centre
We will be exploring the meeting point where your cosmic body and earth body intersect. When we touch into our multidimensional aspects and origins, we have a fuller sense of who we are and what is available to us
Session 3: Cultivating trust
Trust is key to connecting with the spirit world and to the Spirit Doctor Team for your own personal healing. You will be exploring and clearing any blocks that might be standing in your way to fully trusting in spirit
Session 4: Repairing the illusion of separation
When we are living in union with ourselves we can perceive the whole with greater ease. Discarding any separateness residing in your system allows you to feel into the connectedness of all things, discover your place in the web of life and build upon the eternal aspects of your being
Session 5: Heightening your intuition to receive guidance and insights
Learning how to be receptive and to allow a flow of information to move through you, offers the opportunity to hear the whispers of spirit and gain insights into your current life situation
Session 6: Opening to the Divine
Understanding how to engage and activate your internal compass, your source connection, will assist you with self-awareness, healing and provide guidance for your journey ahead
When we quiet our external senses and deepen into the depths of our being, we have the opportunity to receive healing, insights, and guidance for ourselves. Join the Spirit Doctor Team to embark upon a powerful journey of self-development in this online course.
--
Entry requirements
This course is open to all. 
To enrol on this course, click 'BOOK NOW'.
If it is fully booked, click 'REGISTER INTEREST' for updates.
--
We will not be recording these classes. One of the unique aspects of the College's online courses is that they are highly interactive. Participants are encouraged to discuss and share with the tutor and the group. These sharings can be very personal, and some may not feel comfortable with them being recorded. If you need to miss any sessions, your tutor will be happy to offer a brief outline of the material covered.
--
Previous participants say:
"Wonderful course, powerful meditation and wonderful teacher."
"Susan Gash is a wonderful tutor. The content, the timing and desire to learn more were all very good. I would have no hesitation in attending a further course with her or recommending this course to others."
"Susan is a beautiful shining soul and a great teacher. I learned so much and experienced so much healing. I met so many wonderful people, learned how to open up, be vulnerable, stand in my power, shine my light and work with the incredible spirit doctor team. I also left the class with the tools to move forward to continue the healing work. The participants in this class formed an extraordinary bond, even though we were from all parts of the world."
--

Course Schedule
There are 6 sessions for this course
| | | |
| --- | --- | --- |
| 1 | Wednesday 17th January 2024 | 6:00pm - 8:00pm |
| 2 | Wednesday 24th January 2024 | 6:00pm - 8:00pm |
| 3 | Wednesday 31st January 2024 | 6:00pm - 8:00pm |
| 4 | Wednesday 7th February 2024 | 6:00pm - 8:00pm |
| 5 | Wednesday 14th February 2024 | 6:00pm - 8:00pm |
| 6 | Wednesday 21st February 2024 | 6:00pm - 8:00pm |
This course will be live in our online classroom
All you need to take part is a good internet connection and a computer with a webcam, microphone and Zoom.
On booking this course, you will receive an email with the Zoom link to access it. Remember to check your spam folder if you don't receive this confirmation email in your inbox.
Please use the same link to access each of your course sessions.
Please send us a message if you have any questions. We hope you enjoy the course!
About Susan Gash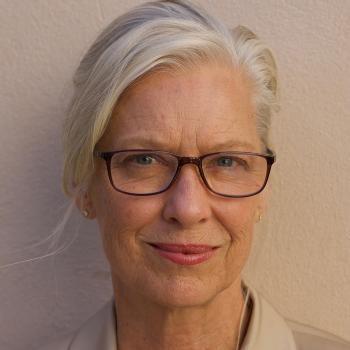 Susan Gash is a healer and a skilled energy dowser. During healing sessions she invokes the Spirit Doctor team, an ever-evolving entourage of healers, physicians and shamans.
Read more about Susan
Buy Now
To secure your place on this course click book now.
Price: £175.00
Become a member today and you will save £30.00 on your ticket.
Find out more about membership.