Join Gráinne to learn how the ancient healing technique of Psychic Sleep can be used to support and power profound change in your life.
Please be aware that there will be no class on Tuesday 15th February.
The pandemic has acted like a pause button on our lives, giving us a chance to evaluate how we spend our time, energy and money.
Have you followed through on the changes you wanted to make? Or do you feel the gravitational pull of how life used to be, pulling you back to old ways? 
This technique can help you.
Psychic Sleep consists of a series of gentle movements that trigger the falling asleep reflex in the body. Gráinne will show you how to stay in that state - awake and aware, instead of falling asleep.
Gráinne will guide you to access the healing and restoration normally only available during sleep, as well as going beyond the thinking mind to access your inner wisdom and knowledge.
In this altered state of consciousness, you can seek guidance and clarity on challenges you are facing. You can also work with intention, affirmations and visualisation to fire up and rewire neural pathways in the brain.
This livestream course is for you if you want to:
Reconnect with your own inner knowing and to put the insights that you have into practice
Explore how you define success, including how your family, community and culture have influenced your definition, and to consider whether your definition is reflective of your current beliefs
Get clarity on the life you want to live, on what you want and need; and to explore what stops you from moving forward and creating the life you imagine
Connect with what makes you happy and to build the confidence to trust in your own inner compass
Each online class will include a full guided experience of Psychic Sleep, discussion and the opportunity to ask questions. Recordings of the practices will be provided so that you can continue your journey between sessions.
Make yourself comfortable at home, somewhere where you can relax and be undisturbed. You will be lying down for part of this session, experiencing Psychic Sleep, so have your yoga mat or something soft to lie on handy, a cushion or pillow and a blanket.
--

We will not be recording these classes. One of the unique aspects of the College's online courses is that they are highly interactive. Participants are encouraged to discuss and share with the tutor and the group. These sharings can be very personal, and some may not feel comfortable with them being recorded. If you need to miss any sessions, your tutor will be happy to offer a brief outline of the material covered.

--
Previous participants say:
"A beautiful teacher - would absolutely attend another course."
"Highly recommend this course to anyone who struggles with stress, lack of sleep, monkey brain, fear of what is going on in the world - ie, everyone. It was fantastic and something I will continue to practise and deepen as it will benefit so many areas of my life, including my healing practise. Grainne is wonderful, so compassionate and caring."
"This has been a great course and I'm a bit sad that it's finished!"

"I really liked the way Grainne led this course... she taught specific material each week, but she was open to questions."
--

Important notice: The UK switches to British Summer Time on Sunday 27 March 2022.
For our students in the UK, your digital clocks should adjust automatically. However, if you are joining from outside the UK, please double-check the start time of the final class in this course. You will need to log in an hour earlier than previously.
Course Schedule
There are 8 sessions for this course
| | | |
| --- | --- | --- |
| 1 | Tuesday 1st February 2022 | 7:00pm - 9:00pm |
| 2 | Tuesday 8th February 2022 | 7:00pm - 9:00pm |
| 3 | Tuesday 22nd February 2022 | 7:00pm - 9:00pm |
| 4 | Tuesday 1st March 2022 | 7:00pm - 9:00pm |
| 5 | Tuesday 8th March 2022 | 7:00pm - 9:00pm |
| 6 | Tuesday 15th March 2022 | 7:00pm - 9:00pm |
| 7 | Tuesday 22nd March 2022 | 7:00pm - 9:00pm |
| 8 | Tuesday 29th March 2022 | 7:00pm - 9:00pm |
This course will be live in our online classroom
All you need to take part is a good internet connection and a computer with a webcam, microphone and Zoom.
On booking this course, you will receive an email with the Zoom link to access it. Remember to check your spam folder if you don't receive this confirmation email in your inbox.
Please use the same link to access each of your course sessions.
Please send us a message if you have any questions. We hope you enjoy the course!
About Gráinne McAnallen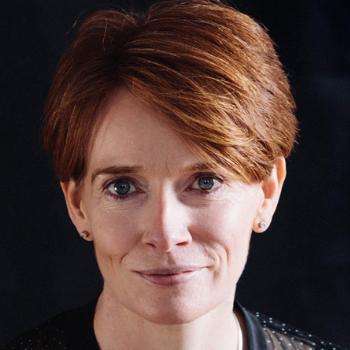 Grainne McAnallen is the founder of Expansion Coaching Services Limited, an organisation committed to helping individuals and organisations to live and work more consciously.
Read more about Gráinne
Buy Now
To secure your place on this course click book now.
Price: £200.00
Become a member today and you will save £30.00 on this purchase. Find out more about membership.