Are you realising your full potential? Are you able to access the full intelligence and capacity of your body, your mind and your consciousness? Are you tapping into all of the resources that are available to you?
Advice around performance tends to focus on the physical with abundant advice around diet, exercise and sleep. However, this is only one aspect of the three dimensional being that you are. How do you tap into the other, more subtle resources available to you? How do you tap into the resources of your body, your mind AND your consciousness in order to live your life from the place of your highest potential?
During this course, you will:
Experience how it feels to be fully present
Learn to access the place of your highest potential, your Essential Self
Unpack the body-mind-consciousness connection through the lens of yoga philosophy and other wisdom traditions
Experience Yoga Nidra or Psychic Sleep, the technique developed by the yogis to support the journey to living life from higher states of consciousness
Explore the purpose of Yoga Nidra relative to the purpose of Yoga Asana (yoga postures) and Pranayama (Breathwork) and understand how they are designed to work together to support you in living your full potential
Learn simple tools to effortlessly increase your capacity and move towards living your full potential
Each class will include a guided Yoga Nidra meditation. Translated as psychic sleep, this meditation practice harnesses the body's capacity to fall asleep to guide you to a deep state of meditation. Here, beyond the conditioned mind, you have a conscious experience of sleep and an opportunity to experience that aspect of yourself that exists beyond your body and your mind: pure consciousness.
This course is for you if you are seeking to:
Unlock and fulfil your true potential
Have a stronger sense of Self
Feel more present and grounded in your life
Be more connected to your intuition
Please be aware that there will be no class on Thursday 28th October.
--

We will not be recording these classes. One of the unique aspects of the College's online courses is that they are highly interactive. Participants are encouraged to discuss and share with the tutor and the group. These sharings can be very personal, and some may not feel comfortable with them being recorded. If you need to miss any sessions, your tutor will be happy to offer a brief outline of the material covered.
--

Previous participants say:
"It was a lovely experience, held so well by Grainne! She has the most amazing voice that carries you and makes you feel safe the whole time! Looking forward to attending more of her classes!"
"Grainne makes Yoga Nidra very accessible and provides clear information. I really enjoy her sessions."
"I was so inspired by Grainne's yoga nidra, she holds the space so well and I felt fully supported throughout, there was time for integration and questions. I look forward to attending more of Grainne's classes for sure! Thank you for sharing your wonderful knowledge."
--

Course Schedule
There are 6 sessions for this course
| | | |
| --- | --- | --- |
| 1 | Thursday 30th September 2021 | 7:00pm - 9:00pm |
| 2 | Thursday 7th October 2021 | 7:00pm - 9:00pm |
| 3 | Thursday 14th October 2021 | 7:00pm - 9:00pm |
| 4 | Thursday 21st October 2021 | 7:00pm - 9:00pm |
| 5 | Thursday 4th November 2021 | 7:00pm - 9:00pm |
| 6 | Thursday 11th November 2021 | 7:00pm - 9:00pm |
This course will be live in our online classroom
All you need to take part is a good internet connection and a computer with a webcam, microphone and Zoom.
On booking this course, you will receive an email with the Zoom link to access it. Remember to check your spam folder if you don't receive this confirmation email in your inbox.
Please use the same link to access each of your course sessions.
Please send us a message if you have any questions. We hope you enjoy the course!
About Gráinne McAnallen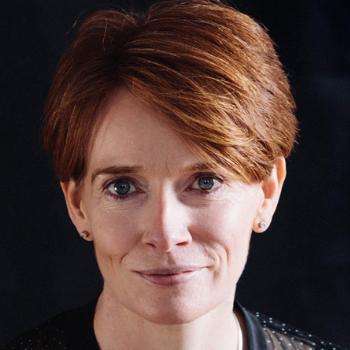 Grainne McAnallen is the founder of Expansion Coaching Services Limited, an organisation committed to helping individuals and organisations to live and work more consciously.
Read more about Gráinne
Buy Now
To secure your place on this course click book now.
Price: £160.00
Become a member today and you will save £30.00 on this purchase. Find out more about membership.