Casey Mackey's award-winning Beginners Psychic Mediumship course is all about learning the foundations of how to communicate with spirit. 
In this eight-week livestream course, we will start from the basics and work all the way to you giving simple readings. This course is a safe and supportive space in which you will get to know the spirit world through your own senses.
Week 1
We will be learning the foundations of what will connect us with spirit and how to protect when communicating and tuning in. These are the fundamentals which will allow you to grow and feel safe. We will follow with a guided meditation, to open and build your connection with spirit.
You will learn:
About chakras and what they do
How to open/close your chakras
Protection and why we use it
Grounding, remaining safe and in control
How to follow a guided meditation
Week 2
We will focus on tuning in with spirit and tapping into our senses to see which sense works the strongest for us. This will lead into communicating with spirit and reading for one another.
You will learn:
Which sense is the strongest for you personally
Channelling another's energy to read for them
Bringing spirit forward as we practice the art of validation
Week 3
This week we will delve more into communication with spirit and validation. Knowing what to ask spirit and how to communicate this forward.
You will learn:
How to gather information from spirit and practice this
Reading for each other for longer periods of time
Bringing a loved one through and validating them
Building the structure of a reading (gathering guidance too)
Week 4
Casey will introduce using oracle cards in readings. Cards can be used as tools, helping to locate the guidance needed as well as to draw out any messages you need to give.
You will learn:
Practising using oracle cards
Oracle card reading for yourself - how to do this
Different methods to incorporate the cards into your reading
Week 5
We will be learning about energy and how to work with this, whether the person is living or has passed over. We will practice holding our connection and energy with spirit and those we are reading for, talking about how this works and why it is so important.
You will learn:
About energy, vibration and how to keep your energy at the same frequency as spirit
To notice when the energy changes and what that means
To connect with different vibrations and the difference between spirit connections
Week 6
We will start to practice full readings being held. We will open up before the class starts (for those who feel comfortable to do so) and then start by bringing spirit in and holding readings. This will build confidence when working on your own once away from the course. 
We will also look at:
Practising how to read for different people - one after another
Learning how to bring different groups of spirit forward at the same time, especially for group work
Starting to look at how Platform work can take place
Week 7
This week we will expand the group's energy by moving on from 1:1 groups to group work, where group readings can take place, practising reading for different energies all at the same time. We will incorporate card readings too. 
We will focus on:
Expanding our energy source with spirit by working in groups instead of 1:1
Reading for questions. Exploring and expanding our reach with channelling into a specific area asked. We will look at using cards here too
Trialling out platform work for those who feel confident enough to do so
Week 8
This week, we will review everything we have learnt. We will go over any topics that the class feels they need more help or guidance on. We will open up and practice one last time together, holding 1:1 and platform readings. There will also be a Q&A to end the session too.
Please bring along a pack of oracle cards which resonate with you for this course.
--
Entry requirements
This course is open to all, and is your first step on the journey of psychic and mediumistic development.
If you are unsure, please read this article to find out which course level is right for you.
To enrol on this course, click 'BOOK NOW'.
If it is fully booked (sold out), click 'REGISTER INTEREST' for updates.
--

We will not be recording these classes. One of the unique aspects of the College's online courses is that they are highly interactive. Participants are encouraged to discuss and share with the tutor and the group. These sharings can be very personal, and some may not feel comfortable with them being recorded. If you need to miss any sessions, your tutor will be happy to offer a brief outline of the material covered.
--
Previous participants say:
"Excellent!"
"I absolutely loved this course - the group were so lovely and Casey went above and beyond, making everyone feel comfortable and welcome. I really felt myself grow throughout the weeks and would happily do another course with her."
"Thank you to Casey. I felt so safe and protected during the whole time."
"Casey is wonderfully welcoming and presents/teaches with a lot of confidence. Very enjoyable course." 

--

Course Schedule
There are 8 sessions for this course
| | | |
| --- | --- | --- |
| 1 | Tuesday 6th February 2024 | 7:00pm - 9:00pm |
| 2 | Tuesday 13th February 2024 | 7:00pm - 9:00pm |
| 3 | Tuesday 20th February 2024 | 7:00pm - 9:00pm |
| 4 | Tuesday 27th February 2024 | 7:00pm - 9:00pm |
| 5 | Tuesday 5th March 2024 | 7:00pm - 9:00pm |
| 6 | Tuesday 12th March 2024 | 7:00pm - 9:00pm |
| 7 | Tuesday 19th March 2024 | 7:00pm - 9:00pm |
| 8 | Tuesday 26th March 2024 | 7:00pm - 9:00pm |
This course will be live in our online classroom
All you need to take part is a good internet connection and a computer with a webcam, microphone and Zoom.
On booking this course, you will receive an email with the Zoom link to access it. Remember to check your spam folder if you don't receive this confirmation email in your inbox.
Please use the same link to access each of your course sessions.
Please send us a message if you have any questions. We hope you enjoy the course!
About Casey Mackey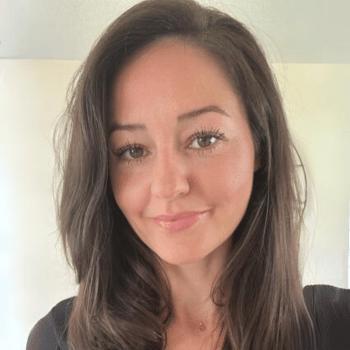 By the age of 21, Casey Mackey was already offering psychic mediumship readings. Shortly after, she started teaching her own way of introducing spiritualism into this fast-changing world.
Read more about Casey
Buy Now
To secure your place on this course click book now.
Price: £220.00
Become a member today and you will save £30.00 on your ticket.
Find out more about membership.