This livestream beginners' mediumship course will teach you the first steps of communication with spirit.

Mediumship is both loving and very natural when you learn how to speak from your soul to other souls. Having a dialogue with those who love you in the other world is accessible to all - everyone deserves a sacred phone call.

This online course will show you that communicating with the other world is a birth right, and is something we can all do.
Week 1: Introductions
Get to know about the anatomy of your being and the difference between the spirit and the soul, identifying all that you are and all that you bring to your mediumship and the significance of your connection to the spirit and consciousness of all.
Learn how to establish a clear understanding of how and why we open and move our awareness to be aware of things beyond ourselves (the psychic and mediumistic self). The benefits of energetic boundaries: when to be aware and when not to be aware and the associated practice of opening and closing so not having to be aware of forces beyond your being, when using your psychic awareness.
Dispelling your fears – removing the rubbish and old myths about the need for fear protection, spirit attachments, bad spirits, bad energy etc. Daniel has no time, investment or interest in this kind fear-based old fashioned irrational teaching, and the harm and damage it does both to students and those seeking healing and help. He does not support its teaching in any shape or form.
Week 2: Knowing
This week we explore the benefit of being in the seat of our soul (the place of knowing all things, to observe, feel, see, hear, sense and learn to recognise the difference between information from your soul and information from the spirit world. How to read people using your psychic awareness and feel the gentle and sometimes subtle presence of those who live in the spirit world.
Week 3: Dear Spirit, Please Move Us!
How do you express the spirit world without the need or pressure of speaking? By surrendering the need to speak and overthinking what we are aware of. By allowing the subtle influence and intelligence and presence of the spirit world to literally move us to tell their stories, and convey their love. When we are still and passive to the influence of the spirit world, allowing them to move us and communicate, wonderful things happen.
Week 4: Things, Visions and Stories of the Spirit
Learn how the spirit world can place the image of an object in your mind and, from that object, tell the whole story connected to it and the person phoning home to their loved one. We learn to harness all of our psychic and mediumistic awareness in the experience.
Week 5: The Story of the Spirit
Bringing all that we have learnt together, we can ask the spirit communicator to move our awareness to know their story and provide a complete sitting, looking at different types of evidence through all our senses to reveal why that soul is phoning home.
The course will be a mixture of lectures, discussions and plenty of physical practice. Each week you will have time and space to sit in the presence of those you know and love in the other world.
Daniel reserves the right to change the content of the course sometimes, based on the guidance of the spirit world and those who attend.
This is a course in its own right but can also be a follow-on from Daniel's Intuitive and Psychic Self course.

--
We will not be recording these classes. One of the unique aspects of the College's online courses is that they are highly interactive. Participants are encouraged to discuss and share with the tutor and the group. These sharings can be very personal, and some may not feel comfortable with them being recorded. If you need to miss any sessions, your tutor will be happy to offer a brief outline of the material covered.
--
Previous participants say:
"Really enjoyed it. Very good tutor."
"I thoroughly enjoyed this introductory course - Daniel made us very welcome, we all discussed our hopes for our learning from the course and by the end they had been met. A serious subject given the respect it deserves but made very enjoyable and fun, I have never looked forward to Monday afternoons so much before!"
"I have to say that I am totally surprised with the instructor and the material taught. Daniel Pitt was most welcoming and intently versed with the subject."
"Daniel is a great teacher, gentle soul, provides an encouraging environment and I love all the exercises and practice we do. It helps me to deepen my practice and gain more confidence. I highly recommend him to others."
--
Course Schedule
There are 5 sessions for this course
| | | |
| --- | --- | --- |
| 1 | Thursday 28th October 2021 | 4:00pm - 6:00pm |
| 2 | Thursday 4th November 2021 | 4:00pm - 6:00pm |
| 3 | Thursday 11th November 2021 | 4:00pm - 6:00pm |
| 4 | Thursday 18th November 2021 | 4:00pm - 6:00pm |
| 5 | Wednesday 5th January 2022 | 4:00pm - 6:00pm |
This course will be live in our online classroom
All you need to take part is a good internet connection and a computer with a webcam, microphone and Zoom.
On booking this course, you will receive an email with the Zoom link to access it. Remember to check your spam folder if you don't receive this confirmation email in your inbox.
Please use the same link to access each of your course sessions.
Please send us a message if you have any questions. We hope you enjoy the course!
About Daniel Pitt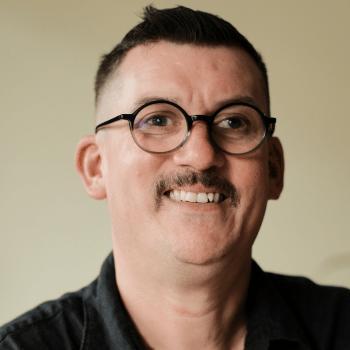 Daniel Pitt first awakened to his psychic abilities aged 11. After more than 20 years of exploring the spirit world, he is keen to help others feel the magic of how spirit can change and enhance their life.
Read more about Daniel
Register your interest
This course has already taken place, please register below and we'll let you know when it runs next.