This course is for those students beginning their Mediumship training.

Anthony will teach you how to connect with the energy of spirit, bringing the two worlds together through your chakras, and how to use your chakras to enhance your mediumship through clairvoyance, clairsentience, and clairaudience.
You will learn how to open up to spirit and Anthony will introduce you to your senses of clairvoyance, clairaudience, and clairsentience.
Anthony will also introduce you to your guides and helpers in the spirit world.
You will learn to meditate and quieten your mind and Anthony will teach you all the skills that are needed to become a medium. Crucially, you will be taught how to bring in the small details that matter so much in Mediumship.
You will leave having built the foundations required for you to take your skills to the next level with confidence.
--
We will not be recording these classes. One of the unique aspects of the College's online courses is that they are highly interactive. Participants are encouraged to discuss and share with the tutor and the group. These sharings can be very personal, and some may not feel comfortable with them being recorded. If you need to miss any sessions, your tutor will be happy to offer a brief outline of the material covered.
--
Previous participants say:
"I love Anthony! He was wonderful! and so very very supportive!"
"I thoroughly enjoyed Anthony's class and booked for the next one. He is very professional and a great guide. I am very happy for all the practice I received and teachings. The group was also great and relaxed. I look forward to the next class with him and will continue on with him as well after that. I really hope you maintain the online classes. :)"
"Enjoyed the course, great instructions and encouragement."
"Excellent class. Anthony is a great teacher."
--

Course Schedule
There are 12 sessions for this course
| | | |
| --- | --- | --- |
| 1 | Tuesday 21st September 2021 | 7:00pm - 8:30pm |
| 2 | Tuesday 28th September 2021 | 7:00pm - 8:30pm |
| 3 | Tuesday 5th October 2021 | 7:00pm - 8:30pm |
| 4 | Tuesday 12th October 2021 | 7:00pm - 8:30pm |
| 5 | Tuesday 19th October 2021 | 7:00pm - 8:30pm |
| 6 | Tuesday 26th October 2021 | 7:00pm - 8:30pm |
| 7 | Tuesday 2nd November 2021 | 7:00pm - 8:30pm |
| 8 | Tuesday 9th November 2021 | 7:00pm - 8:30pm |
| 9 | Tuesday 16th November 2021 | 7:00pm - 8:30pm |
| 10 | Tuesday 23rd November 2021 | 7:00pm - 8:30pm |
| 11 | Tuesday 30th November 2021 | 7:00pm - 8:30pm |
| 12 | Tuesday 7th December 2021 | 7:00pm - 8:30pm |
This course will be live in our online classroom
All you need to take part is a good internet connection and a computer with a webcam, microphone and Zoom.
On booking this course, you will receive an email with the Zoom link to access it. Remember to check your spam folder if you don't receive this confirmation email in your inbox.
Please use the same link to access each of your course sessions.
Please send us a message if you have any questions. We hope you enjoy the course!
About Anthony Kesner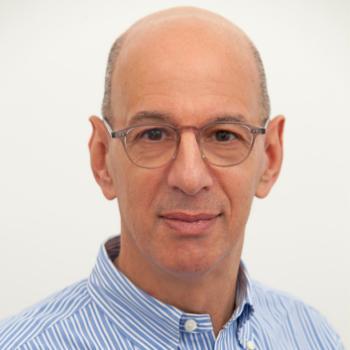 College Tutor Anthony Kesner studied mediumship under Robin Winbow and Gerrie March. He brings out the best in every student and has a wealth of experience to share.
Read more about Anthony
Register your interest
This course has already taken place, please register below and we'll let you know when it runs next.