In this 8-week livestream course, you will embark on a captivating journey into geomancy - a divination art that interprets marks and symbols for guidance. 
Geomancy interprets the arrangement of symbols and figures, created through various techniques such as making marks in sand. By studying the pattern of these marks, you can unveil the answers to a wide range of questions. Geomancy has been renowned for its ability to reveal hidden truths about relationships, health, career prospects, and even uncover the whereabouts of buried treasures.

This method of divination strikes a remarkable balance between simplicity and intricate depth, making it accessible for beginners while offering profound mastery for those who delve further. Over the course of this eight week course, you will develop your ability to use geomancy as a powerful tool for guidance, personal empowerment, and spiritual growth.


Rooted in the belief that the Earth is a living entity with its own wisdom, geomancy was once a tremendously popular form of divination, second only to astrology. Through its history, geomancy has been deeply influenced by astrological methods, earning it the affectionate title of "Astrology's little sister". Regrettably, the practice experienced a decline during the industrial revolution as tastes and fashions changed.
What sets geomancy apart is its remarkable versatility – it can be performed without the need for elaborate tools and is accessible from any location. In moments when extra guidance is sought, geomancy acts as a profound way to access the Earth's ancient wisdom, allowing individuals to make well-informed decisions and navigate their life's journey with a renewed sense of clarity and purpose.
Throughout this course, a balanced blend of theory, practical exercises, and spiritual development will equip participants with the skills to cast and interpret geomantic figures, patterns, and charts. You will start your journey in using geomancy readings for yourself and others, offering valuable guidance and much-needed clarity when navigating life's challenges.
--
Course syllabus:
Week 1: Introduction to geomancy

Understanding the history and origins of geomancy
Introduction to the occult elements (Fire, Air, Water, Earth)
The anatomy of a figure and elemental associations
Week 2: The 16 figures of geomancy & casting
The 16 figures and their meanings
Images of the figures
Is it favourable?
Learning various techniques to cast a geomantic figure
Week 3: Connecting to the Anima Mundi & forming a question
Introduction to the Anima Mundi
Horary theory and the question - What is a 'good' question?
Introduction to geomantic addition
Casting a triplicity/triad
Week 4: Casting the Shield Chart
Casting the shield chart
Chart parity
Halted charts
Interpreting the court
Week 5: Structure of the Shield Chart
Structure of the shield chart (left vs right, elemental fields)
Interpreting the shield chart
The shield chart houses
The way of the points
Week 6: Interpreting the triplicities & the concept of movement
The four triplicities or triads
Movement in the chart
Answering questions of movement
Answering questions of receiving
Week 7: Creating the story & practice
Fleshing out a reading by building a story
Developing intuition and refining observation skills for accurate readings
Revisiting the triplicities and the elemental attributes and anatomy (dignities)
Charts for love, career, and health
Open practice - chart clinic.
Week 8: Questions of time and scrying the figures
Questions of time
Spiritual exercises to connect with the figures
Ethical considerations of divination readings
Developing a personal practice and self-reflection techniques
Group practice
Upon completion, you will have a solid understanding of geomancy divination with the shield chart, and will be able to conduct meaningful and insightful readings for yourself and others. You will be equipped with the necessary tools to embark on a deeper exploration of this ancient divination system or pursue further studies in geomancy.
--
Entry requirements
This course is open to all.
To enrol on this course, click 'BOOK NOW'.
If it is fully booked, click 'REGISTER INTEREST' for updates.
--
This course will be recorded. Links to the full video recordings will be available for replay to all those who book for three months from the course start date.

--

Course Schedule
There are 8 sessions for this course
| | | |
| --- | --- | --- |
| 1 | Wednesday 7th February 2024 | 7:00pm - 9:00pm |
| 2 | Wednesday 14th February 2024 | 7:00pm - 9:00pm |
| 3 | Wednesday 21st February 2024 | 7:00pm - 9:00pm |
| 4 | Wednesday 28th February 2024 | 7:00pm - 9:00pm |
| 5 | Wednesday 6th March 2024 | 7:00pm - 9:00pm |
| 6 | Wednesday 13th March 2024 | 7:00pm - 9:00pm |
| 7 | Wednesday 20th March 2024 | 7:00pm - 9:00pm |
| 8 | Wednesday 27th March 2024 | 7:00pm - 9:00pm |
This course will be live in our online classroom
All you need to take part is a good internet connection and a computer with a webcam, microphone and Zoom.
On booking this course, you will receive an email with the Zoom link to access it. Remember to check your spam folder if you don't receive this confirmation email in your inbox.
Please use the same link to access each of your course sessions.
Please send us a message if you have any questions. We hope you enjoy the course!
About Paul Wood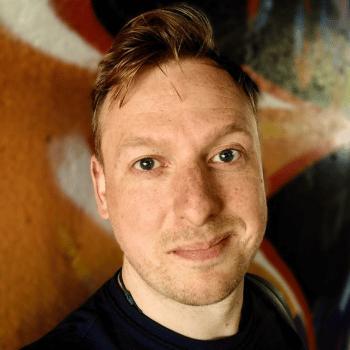 A 'sticks & stones type of witch', Paul Wood has studied divination, magic and the occult from an early age. He discovered geomancy through the teachings of the Golden Dawn.
Read more about Paul
Buy Now
To secure your place on this course click book now.
Price: £220.00
Become a member today and you will save £30.00 on your ticket.
Find out more about membership.