This five-week livestream course will help you to discover the power of your intuitive awareness, to discover your soul's voice and how by being mindfully aware of its presence and power it can guide you on your life path.
When we use this intuition on behalf of others and focus beyond ourselves, it can reveal unlimited information about people, situations, places, things and the world around us.
Week 1 – INTRODUCTIONS:
The significance of your connection to the spirit and consciousness of all. The presences of your intuition and meeting your inner tutor. Get acquainted to your inner-self and the well of power held within your soul and your spirit, recognising the difference and its significance.
Learn how to establish a clear understanding of how and why we open and move our awareness to be aware of things beyond ourselves (The Psychic You). The benefits of energetic boundaries – when to be aware and when not to be aware and the associated practice of opening and closing so not having to be aware of forces beyond your being, when using your psychic awareness.
Dispelling your fears – removing the rubbish and old myths about the need for fear protection, spirit attachments, bad spirits, bad energy etc. Daniel has no time, investment or interest in this kind fear-based old fashioned irrational teaching, and the harm and damage it does both to students and those seeking healing and help. He does not support its teaching in any shape or form.
Week 2 – PSYCHIC CONNECTIONS:
First steps in doing psychic readings – building energetic connections and awareness of those we want to read for. We will learn how to be feel, know, see and listen to the soul and auric presence of the person we are seeking to read, building good psychic connections with others.
Week 3 – EMPATHY WEEK:
Empathy is the primary psychic muscle that psychics and mediums require in our work. We will explore how to read another person's emotions and understand the importance of empathy in your psychic practice
Week 4 – PLACE-OMETRY:
This week we will explore and learn how to use your awareness to read places, homes, places of work, and places with memories. We will investigate the usefulness in knowing about environments and atmospheres, and the information that it holds in order to understand situations and memories. We will learn how to use your awareness to see, hear and know, so that you can better understand the sitter's life.
Week 5 – VISION AND SYMBOLS:
This week we will explore how to use symbols, colours and images to gain information about the person we are reading for and the situations they may be in and needing answers and guidance for.
The course will be a mixture of lectures, discussions and plenty of physical practice. Each week you will have time and space to sit in the presence of those you know and love in the other world.
Daniel reserves the right to change the content of the course sometimes, based on the guidance of the spirit world and those who attend.
--

We will not be recording these classes. One of the unique aspects of the College's online courses is that they are highly interactive. Participants are encouraged to discuss and share with the tutor and the group. These sharings can be very personal, and some may not feel comfortable with them being recorded. If you need to miss any sessions, your tutor will be happy to offer a brief outline of the material covered.

--
Previous participants say:
"I thoroughly enjoyed the course and have signed up for the Introduction to Mediumship course with Daniel."
"Lovely course."
"I liked Daniel Pitts' style a lot, he was very supportive and encouraging. highly knowledgeable of his subject. I would like to continue onto Spirits Apprentice."
"Daniel was very attentive and I feel that he is very professional in his actions and insight. From those, I believe he is 'in love with his work'. I have told others about you and hope they will want to experience what I got. My journey continues."
"Daniel was brilliant. Very clear with a good balance between theory and practice. Helped me gain more insight which I found really helpful and beneficial for my progress."
--

Course Schedule
There are 5 sessions for this course
| | | |
| --- | --- | --- |
| 1 | Thursday 28th October 2021 | 4:00pm - 6:00pm |
| 2 | Thursday 4th November 2021 | 4:00pm - 6:00pm |
| 3 | Thursday 11th November 2021 | 4:00pm - 6:00pm |
| 4 | Thursday 18th November 2021 | 4:00pm - 6:00pm |
| 5 | Thursday 25th November 2021 | 4:00pm - 6:00pm |
This course will be live in our online classroom
All you need to take part is a good internet connection and a computer with a webcam, microphone and Zoom.
On booking this course, you will receive an email with the Zoom link to access it. Remember to check your spam folder if you don't receive this confirmation email in your inbox.
Please use the same link to access each of your course sessions.
Please send us a message if you have any questions. We hope you enjoy the course!
About Daniel Pitt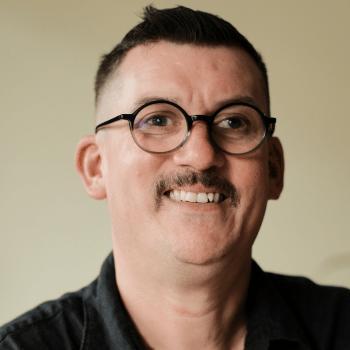 Daniel Pitt first awakened to his psychic abilities aged 11. After more than 20 years of exploring the spirit world, he is keen to help others feel the magic of how spirit can change and enhance their life.
Read more about Daniel
Buy Now
To secure your place on this course click book now.
Price: £140.00
Become a member today and you will save £30.00 on this purchase. Find out more about membership.