People, both modern and ancient, have long known of a small collection of stars in the constellation Taurus: the Pleiades, or Seven Sisters. This famous assembly could point the way to some of world's oldest stories, as Sergio Magaña, who is joining us online from his home in Mexico, will reveal.
In ancient times it was said that the Pleiades established order in Mexico. All sacred sites, even the markets, were organised in the shape of the Pleiades to reflect the sacred order of the stars. In the Aztec calendar, the Pleiades are represented by seven small circles, symbolising their relationship to the Sun and time cycles.
One of the most powerful teachings offered by Sergio Magaña is the opening to the Pleiades – opening all energy centres, like chakras, to be fed by solar energy.
Every Pleiades (Tianquistli) has a different frequency and meaning, offering you different strengths and empowerments. Sergio will use the ancient wisdom and knowledge of the Toltec tradition to guide us in connecting with these different strengths and empowerments to the corresponding centres in our body.
This connection will nourish and empower your auric field and raise the frequency of your vibration.
During this course you will:
Learn powerful breathing exercises which will enable you to tune into the rhythm of the universe
Learn how to align your light body and your energy centres with the forces of nature
Be offered the spiritual wisdom of the Pleiades to heal your shadow (the unconscious), develop wellbeing, elevate your awareness and increase your concentration
Receive the initiation of the Pleiades to help you heal ancestral patterns and any physical, mental and emotional issues
Receive the initiation 'to open your hands' to do healings on others
Learn about the Eight Bands of Emanation and how to use them - a new way of creating and moving reality to bring about healing
Learn the protocol and power words to call the star energy of the Pleiades to our solar system, to the Sun, to your community and into your hands
How to combine the power of the Pleiades with the Moon to destroy problems, create and manifest, and to make things grow in our life
Until this year, in Sergio's tradition, the first five centres only were open. The sixth opened this year (2021) and Sergio will share this new download with us.
The seventh is yet to be revealed...
--

We will not be recording these live, online classes. One of the unique aspects of the College's online events is that they are highly interactive. Participants are encouraged to discuss and share with the tutor and the group. These sharings can be very personal, and some may not feel comfortable with them being recorded.
--
Previous participants say:
"Sergio is a brilliant presenter and his workshop was fantastic. I have already spoken to several friends to recommend his workshops to them. I would without hesitation sign up to any of his other workshops."
"Sergio Magana's workshop was brilliant and I hope to see him again."
"Sergio is a fantastic teacher and is very generous with his knowledge and experience."
--
Course Schedule
There are 8 sessions for this course
| | | |
| --- | --- | --- |
| 1 | Thursday 7th October 2021 | 7:00pm - 9:00pm |
| 2 | Thursday 14th October 2021 | 7:00pm - 9:00pm |
| 3 | Thursday 21st October 2021 | 7:00pm - 9:00pm |
| 4 | Thursday 28th October 2021 | 7:00pm - 9:00pm |
| 5 | Thursday 4th November 2021 | 7:00pm - 9:00pm |
| 6 | Thursday 11th November 2021 | 7:00pm - 9:00pm |
| 7 | Thursday 18th November 2021 | 7:00pm - 9:00pm |
| 8 | Thursday 25th November 2021 | 7:00pm - 9:00pm |
This course will be live in our online classroom
All you need to take part is a good internet connection and a computer with a webcam, microphone and Zoom.
On booking this course, you will receive an email with the Zoom link to access it. Remember to check your spam folder if you don't receive this confirmation email in your inbox.
Please use the same link to access each of your course sessions.
Please send us a message if you have any questions. We hope you enjoy the course!
About Sergio Magaña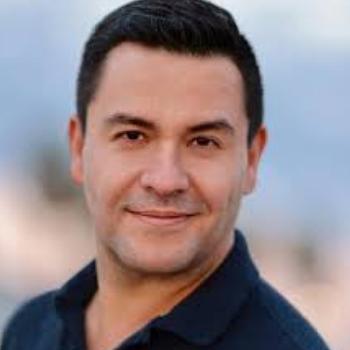 A respected shaman and healer in Mexico, Sergio Magaña has been initiated into the 5000-year-old Toltec lineage. He is one of a few spokespeople chosen by his lineage to share this wisdom.
Read more about Sergio
Register your interest
This course has already taken place, please register below and we'll let you know when it runs next.