Time for a career change? The certified Tarot Diploma is for experienced practitioners who wish to grow a thriving business in the tarot. 
This livestream course is your bridge from offering kitchen-table readings to stepping up as the successful tarot professional you were born to be.
The Tarot Diploma is open to all experienced tarot readers, whether you have studied tarot at the College, have trained elsewhere, or are self-taught to an advanced level.
In the Tarot Diploma, you will: 
Discover and develop your unique tarot voice
Learn how to perfectly price your offering
Know how to attract your ideal audience
Discover what really works in a professional tarot reading
Master how to successfully navigate the corporate environment
Develop as a professional tarot reader
And so much more!
The Tarot Diploma comprises six in-depth modules:
Module 1 | Defining your unique style
You have a unique voice, and the world needs to hear it! In this module, we explore what makes you really stand out as a tarot reader. We will highlight how you can shine your unique light in a crowded marketplace. You will get crystal clear on your individual tarot style – those special ingredients that make your approach so valuable. We also look at additional skills that can enrich a tarot reading, including aura readings, oracle cards and psychometry.
Module 2 | Delivering a first-class reading
As a professional tarot reader, the language you use is crucial. In this module, you will master the art of communicating in a creative and skilful yet accountable way when working with the tarot cards. We guarantee you will draw on these essential techniques and tips for decades to come.
Module 3 | The anatomy of a consultation
In this module, you'll discover what it takes to lead a professional tarot reading from start to finish. You'll study the anatomy of a consultation, as well as the key to masterfully driving a session so your client gains as much as possible… and keeps coming back. 
Module 4 | Finding & building your audience
Who will benefit most from your unique tarot style? Attracting the right clients is a vital aspect of developing a business, and you'll learn how to do just that in this module. You will discover how to make the best use of the tools available to reach your ideal audience, as well as ingenious ways to successfully grow your client base.
Module 5 | Crystallising your tarot business
In this module, we will bring your tarot business goals into high definition! We will get really clear on your ambitions and intentions, as well as your brand image. This is about finetuning a successful venture that is authentically you! Get ready to crystallise your vision, for now and for the future.
Module 6 | Stepping out as a spiritual entrepreneur
You've put in all the work to develop as a professional with your tarot business… and now what? In our final module, we consolidate and celebrate your tarot vision. We also get practical about those all-important small-print details of growing a successful business with the tarot. The world is your oyster!
You will receive:
6 livestream modules with Tarot Master Avril Price
A welcome pack
Course material with extra spreads & exercises
A 30-minute one-to-one supervision/mentoring session with Avril
Avril is accessible throughout the course to help with questions
A certificate
The cost of this course is £1,450 for both members and non-members. There are two payment options: Pay in full, or pay in three instalments. To apply, please click book now.
Successful enrolment is subject to an online interview with Avril. Once you have booked, the College will contact you to arrange your interview day and time.  If your application is unsuccessful, your payment will be refunded.
--
Entry requirements
The certified Tarot Diploma: Develop as a Professional Tarot Reader is the next step for those who have completed four or more terms of  Tarot Advanced.
Those who have trained in tarot elsewhere, and who can demonstrate a high level of proficiency with the cards, are welcome to apply.
The course is limited to 10 applicants. Successful enrolment is subject to an online interview and assessment with Avril.
To graduate with the certificate, you must attend all six modules, complete and pass two case studies, and prepare a 60-minute reading for Avril at the end of the course. The time you commit to your case studies and tarot reading are in addition to the six modules. 
Sessions will not be recorded, so it is important that you can commit to the dates outlined in the schedule below.
--
How to apply
Book your place to apply. There are two payment options: pay in full, or pay in three instalments.
Once you have booked your place, the College will contact you to arrange your assessment interview with Avril.
If Avril feels that the Tarot Diploma may not be the best fit for you, you will be refunded in full.
--
We will not be recording these classes.  You are required to attend all six classes in order to graduate with the Tarot Diploma certificate. Please ensure you can attend all six classes.
--

Previous participants say:
"Go Pro Tarot has been inspirational and practical the same time. I feel that I grew as a Tarot reader to a new level. The course gave me so much confidence in my abilities."
"Avril Price is an extraordinary teacher, I thoroughly enjoyed every module. She made each module practical and spiritual the same time. It was an honour to be able to listen to Avril's life experience from the Tarot Business. I would recommend this course to anyone interested to take Tarot to the next level from the Advanced Tarot class."
"One of the best courses I've had at the college, very in depth and I learned so much. Avril is an amazing teacher!!"

"This course is a natural step forward from the Advanced Tarot classes for anyone interested to gain deeper knowledge of the Tarot. Each of the modules was a valuable tool to understand Tarot as a business and as a tool for self-discovery. With this testimonial I want to express my gratitude and admiration for Avril Price as a person, teacher and a spiritual guide."
"This course fully cemented my passion for learning and propelled my confidence in believing in my potential to be the best reader I can. The formal assessment of reading for Avril at the end of the course and the certificate makes for a wonderful achievement to commence my next stage in my tarot journey. I recommend Avril and this course warmly and without reservation."
--

Course Schedule
There are 6 sessions for this course
| | | |
| --- | --- | --- |
| 1 | Saturday 3rd February 2024 | 1:00pm - 7:00pm |
| 2 | Saturday 17th February 2024 | 1:00pm - 7:00pm |
| 3 | Saturday 2nd March 2024 | 1:00pm - 7:00pm |
| 4 | Saturday 16th March 2024 | 1:00pm - 7:00pm |
| 5 | Saturday 30th March 2024 | 1:00pm - 7:00pm |
| 6 | Saturday 13th April 2024 | 1:00pm - 7:00pm |
This course will be live in our online classroom
All you need to take part is a good internet connection and a computer with a webcam, microphone and Zoom.
On booking this course, you will receive an email with the Zoom link to access it. Remember to check your spam folder if you don't receive this confirmation email in your inbox.
Please use the same link to access each of your course sessions.
Please send us a message if you have any questions. We hope you enjoy the course!
About Avril Price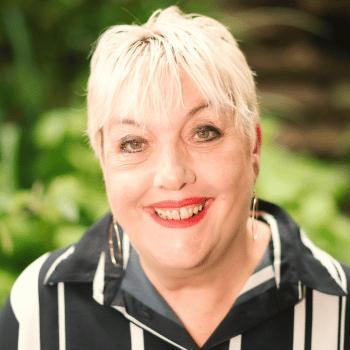 College Tutor Avril Price is a tarot master. Her consultations are inspiring and intuitive. She brings profound insights to the heart of the matter which encourage positive life choices.
Read more about Avril
Buy Now
To secure your place on this course choose your preferred option and click book now.
| Payment | Charge date | Amount |
| --- | --- | --- |
| Deposit | Upon booking | £500.00 |
| Payment 2 | 30th November 2023 | £475.00 |
| Balance | 1st February 2024 | £475.00 |
Total Price: £1,450.00