The College's 90th anniversary celebrations in 2016 displayed for the first time in decades the College's unparalleled collection of mediumistic art, spirit photographs and artefacts. Since then, there has been an overwhelming interest in the College collection and archives, by both artists and curators who are eager to discover more about the spirit world. 
As part of our celebrations, we held a blockbuster exhibition, Encounters with the Spirit World, on 14-20 August 2016. We displayed over 500 examples of mediumistic art, spirit photographs, Victorian writing slates, spirit trumpets, planchettes and crystal balls, all displayed over six floors of our atmospheric Victorian townhouse in South Kensington.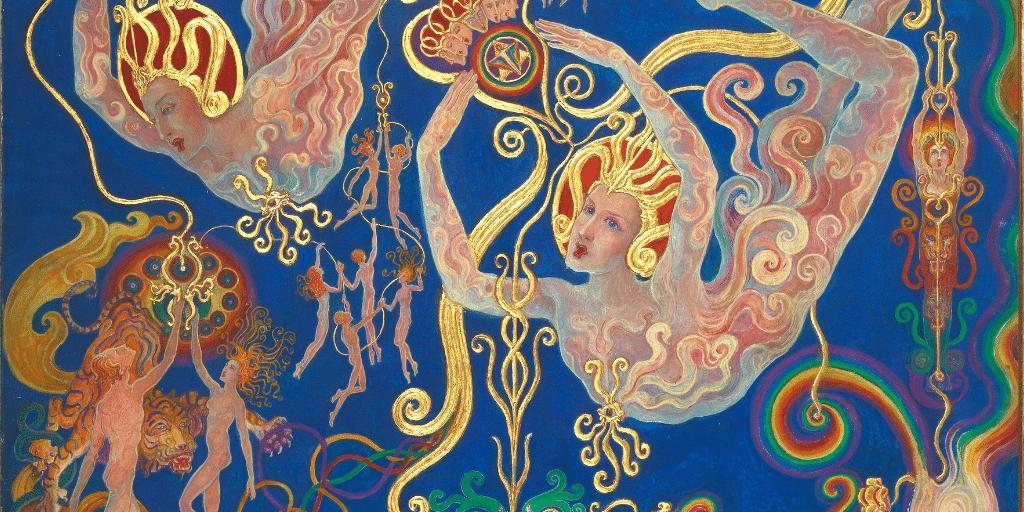 Highlights of the exhibition included the visionary paintings by Ethel Le Rossignol (1873-1970), psychic portraits from the 1950s by Coral Polge (1924-2001) and the recently discovered mediumistic drawings by Alice Pery (1833-1906), a direct descendant of King Edward III. We were delighted to show for the first time our acquisitions by Aradne, Jan Arden, Chris Neate, Daniel, Zinnia Nishikawa and Damien Michaels. Their mediumistic, visionary and psychic artworks are an important addition to the College's collection and will undoubtedly inspire future generations of psychic students.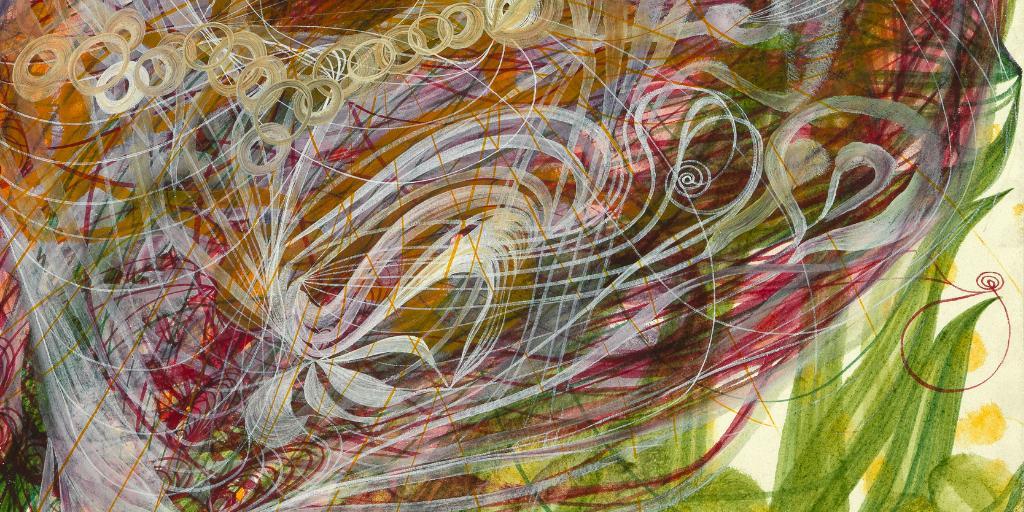 Georgiana Houghton (1814-1884) is particularly important for the College as we own an album of her spirit watercolours which we loaned to the Courtauld for their exhibition in summer 2016. The intricate, woven brushstrokes of layered and vibrant colours in Georgiana's art, executed in the 1860s and 70s under the guidance of 70 archangels, is challenging the well established belief that abstract art began with artists such as Kandinsky in the early 1900s. Although overlooked by art historians for over a 150 years, it is now becoming apparent that abstraction may actually have began 50 years before Kandinsky when Georgiana Houghton - an English medium and founder member of this College - produced these amazing works.
Enjoy this glimpse of our 90th anniversary celebrations:
Drawings & paintings, from top: Alice Pery; Ethel Le Rossignol; Georgiana Houghton © The College of Psychic Studies
Receive updates on our exhibitions and art competitions by joining our newsletter.