Even before we entered into 2021, which Sri Anish calls 'The New Era of Human Consciousness', there have been strong messages coming to him and many other mystics and yogis in India and across the world.
Humanity is standing at a crucial juncture of shifting needs, priorities and purpose of life. Never before have we witnessed such immense change and that, too, in such a short span of time.
On one side, there are powerful asuric (opposing) forces on earth at play. And on another side, Earth's consciousness is collaborating with other planetary forces to regain its balance.
We humans form the greatest pool of collective consciousness; our choices, decisions and collective will can swing this center of power from asuric (opposing) forces to devic (divine) forces.
As we move through 2021, the message is loud and clear: earth needs healing, life on earth needs healing and our inner being needs healing. It is time for one of the greatest alignments to happen.
In this free talk, Sri Anish will share some pointers of the profound messages which can alter our personal and also our collective trajectory for this greater alignment; this will not only impact us but all life forms around us.
This content is free to watch. Click play to watch this content.
About Sri Anish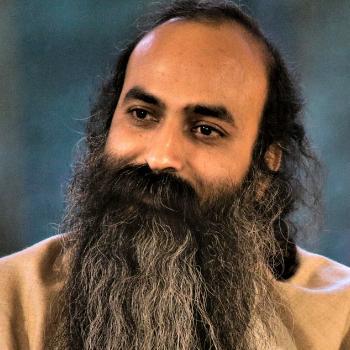 A mystic, spiritual teacher, international speaker and an author, Sri Anish has brought clarity and joyful intensity to the lives of many people. He lives in Dharamshala, India.
Read more about Sri Anish
This item is a free taster.
You can enjoy the full audio/video on this page.