In the early 1950s, when Alma Rumball was around 50 years old, she had a vision of Christ with a panther at his side. 
Following this profound experience, she became clairvoyant and her hand began to draw, separate from Alma's consciousness. During this time, Alma was also introduced to her spiritual guide, who identified himself as a 'genius' and by the name of Aba Pasha. This spiritual guide may also be known as a 'daemon', or source of inspiration, as with William Blake and Socrates.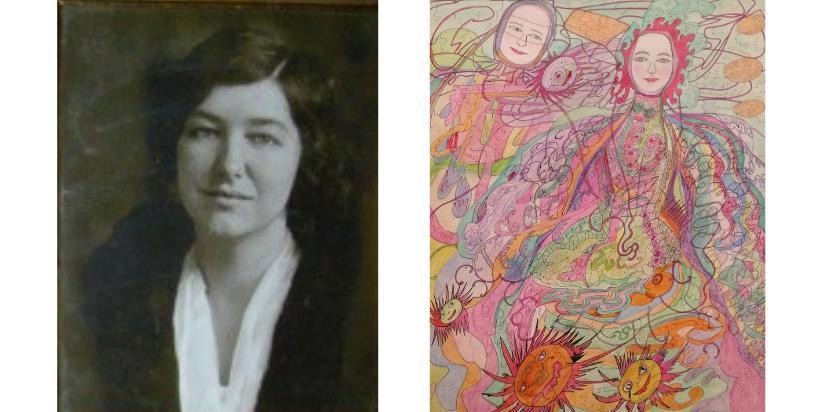 Alma Rumball's process was Psychic Automatism which is the pure state sought by visionaries who simply stay out of the way and 'allow' inspiration to flow freely, uninhibited by the left brain or by dogma.
Michael Greenwood, curator for Toronto's York University Art Gallery, who held Alma's first major, one-woman show in 1978, told Wendy Oke, Keeper of Alma Rumball's drawings, that he had not seen a more pure case of psychic automatism since William Blake. He wrote: "History records many instances of the phenomenon of automatism in the production of art works, though seldom found in so pure a form as in Alma Rumball's drawings."
Alma also wrote and drew a series on the lost civilization of Atlantis and wrote Alma Came to Earth as Joan of Arc. The Dalai Lama's spiritual advisor named 8/20 images as Tibetan gods and deities.

In this recording, prepare to learn more about Alma Rumball and her unique, increasingly appreciated place within the spirit-inspired art world.
About Wendy Oke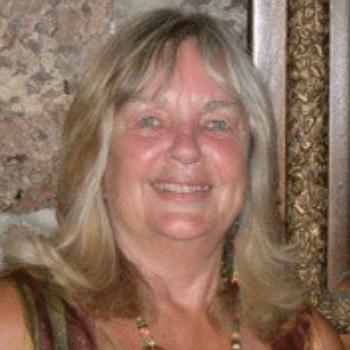 Wendy Oke (1947-2022) was the 'keeper of the Alma drawings' for almost 50 years. She held presentations of Alma's works for 30 years - we were proud to host her at the College.
Read more about Wendy
This content is free for our members to enjoy.
Already a member? Just log-in to access the recording.
Read more about membership benefits.