Every 20 years Jupiter and Saturn meet in the same sign and refresh and renew Society. This often depicts the beginning of an epoch, a generational shift, and it is known as the Great Conjunction.
We are however currently living during the most extraordinary of times when our civilization is undergoing seismic shifts and transformations.
Astrologically this is denoted by the Great Mutation of Jupiter and Saturn on the 21st December 2020. Both planets will now meet in the element of Air after 200 years meeting in the element of Earth. They will remain in Air for most of the next two centuries until 2219.
In this FREE talk we will explore the Great Mutation and other historical configurations since 2020 that have heralded these extraordinary times.
We will take a closer look at the impact of these two societal planets Jupiter and Saturn, now in Aquarius, on the world at large as well as their impact and meaning for us all personally.
So, as the old order ends what is the whiff and the promise of the future yet to be fully revealed? It augurs a dramatic transition and reset of civilization, bringing disruption to our established "old world order" as it ushers in the technological age to the collective.
Join Jackie for this fascinating and free talk.
-- 
This talk will be recorded. A recording will be available for those who book.
--
This talk will be live in our online classroom
All you need to take part is a good internet connection and a computer with a webcam, microphone and Zoom.
On booking this talk, you will receive an email with the Zoom link to access it. Remember to check your spam folder if you don't receive this confirmation email in your inbox.
Please send us a message if you have any questions. We hope you enjoy the talk!
About Jackie Henry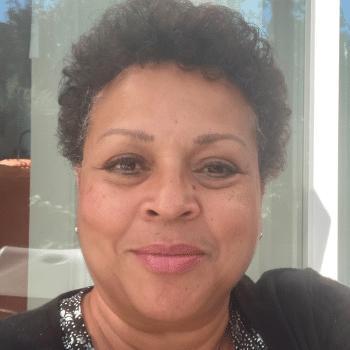 Jackie Henry has been learning and practising astrology for almost 40 years. She is also a trained psychotherapist and takes a psychological approach to her lifecharting work.
Read more about Jackie
Register your interest
This talk has already taken place, please register below and we'll let you know when it runs next.