Receive a healing on all levels of your being from a magnificent multidimensional entourage known as the Spirit Doctor Team in this FREE livestream session. 
Many of the Spirit Doctors walked the earth plane before as physicians, shamans, and healers, and have a keen understanding of our human condition. They have united on Spirit side to continue their work with us. 
We invite you to experience their healing work in this free online talk with Susan Gash. 
Whatever healing we receive will then be offered up to the collective heart of humanity. 
We will have time for a short Q&A before the close of the session.
--

A note to participants from Susan Gash: Preparing for this session
Thank you for committing to a healing session with the Spirit Doctors. 
The Spirit Doctor Team is a loving group of multidimensional light beings who walked on the earth plane previously as physicians, healers, and shamans. Now, residing on Spirit side they continue their work offering healing and guidance. 
We will be connecting as a group via Zoom for the entire session. Group healing sessions are generally 1.5-hours in length. 
We will begin the session with an introduction to the team, our theme, and what you might anticipate during our time together. You may bring your personal healing request for the session as there will be time to quietly drop it in. I will be guiding us through each step of the process. There will be a period of 25-30 minutes when the healing work is taking place and it is silent. 
To conclude the session, I will share the transcribed notes with any insights and guidance that has come through for the group as well as the healing work that has taken place. We will then open up the session for any questions or comments as you wish before closing. 
For the session choose a quiet and comfortable place sit or lie down, your preference. If possible, it is recommended to lie down as it signals your body to relax. You may want to have a glass of water at your side. We recommend to wear some white clothing if you are able to or have a white blanket to place over yourself. 
I'm looking forward to our time together with the Spirit Doctors.
Warmest Regards,
Susan

--
This talk will be recorded. A link to the full video recording will be available for replay to all those who book or register their interest.
--
Previous participants say:
"Amazing & lovely lady. Thank you for the experience."
"Thank you... a lovely evening full of positive energy."
"Susan Gash was very warm, gentle and welcoming. Her introduction to her healing art was a good combination of example and practice."
"I really enjoyed the evening. I think Susan has a beautiful way of presenting. I liked her straight-forward, honest style. A profound and moving experience."
This talk will be live in our online classroom
All you need to take part is a good internet connection and a computer with a webcam, microphone and Zoom.
On booking this talk, you will receive an email with the Zoom link to access it. Remember to check your spam folder if you don't receive this confirmation email in your inbox.
Please send us a message if you have any questions. We hope you enjoy the talk!
About Susan Gash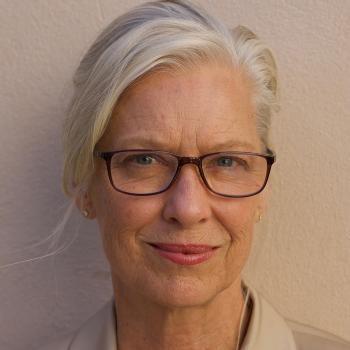 Susan Gash is a healer and a skilled energy dowser. During healing sessions she invokes the Spirit Doctor team, an ever-evolving entourage of healers, physicians and shamans.
Read more about Susan
Register your interest
This talk has already taken place, please register below and we'll let you know when it runs next.