Join bestselling author, mystic and musician Lars Muhl as he discusses the essence of the secret teachings taught by Yeshua (Jesus) the Nazarene and Mariam (Mary) Magdalene 2,000 years ago. 

This is a time when we, as humans, are being challenged in many ways. In Lars' experience, it is through the pain suffered by so many of us, and by understanding its deeper meaning, that we are given a unique opportunity for a breakthrough on the spiritual plane.
For this livestream experience, Lars will be drawing on his latest book, The Wisdom of a Broken Heart, as well as his many years of spiritual studies and experiences.
Lars will discuss topics ranging from the profound energetic exchange that occurs between two lovers (with visualizations to meet Yeshua if you identify as a woman or Mariam if you identify as a man), to using mantras, song and dance in order to reach divine awareness, to numerology and other symbolism. 
Ultimately, this is a guide to living the Law of Light for the benefit of yourself and the wider world.

In this experiential masterclass, Lars will touch on the following topics, with their associated practices:
The Kingdom of Heaven & The Holy Spirit
The Serpent & The Dove
The Bride & The Bridegroom
The Embrace & The Kiss
The Song & The Dance
The Emerald Tablet & The Robe of Glory
Forgiveness & Grace
Attitudes & The Heavenly Prayer
--
This lecture will be recorded. A recording will be available to those who have booked.
--

Previous participants say:
"Lars Muhl is a LIGHT and a LOVE in the world. He is an authentic teacher, a pure soul."
"Lars Muhl's online teachings are always so touching not only because he has thoroughly researched his material, but most importantly because he has experientially incorporated his research into a loving and heartfelt life experience."
"Very learned and moving presentation. The song at the end was wonderful."
--
Reviews of The Wisdom of a Broken Heart
"The creation of the world, the wisdom and insights of Jesus and Mary Magdalene, breathing exercises, singing, dancing and angels, Lars Muhl covers many of the questions that the serious seeking human encounters on his/her path. Lars Muhl's personal insight and painful experiences give the book a depth and authenticity that is breathtaking." Steen Hildebrandt (professor, Denmark)
"Lars Muhl has reached the core of the most important wisdom teachings – The teachings of the Heart. The merging of feminine and masculine energies on several levels.'
Elfinn Moen (Freemason, Norway)"
--
Here's what to expect:
This talk will be live in our online classroom
All you need to take part is a good internet connection and a computer with a webcam, microphone and Zoom.
On booking this talk, you will receive an email with the Zoom link to access it. Remember to check your spam folder if you don't receive this confirmation email in your inbox.
Please send us a message if you have any questions. We hope you enjoy the talk!
About Lars Muhl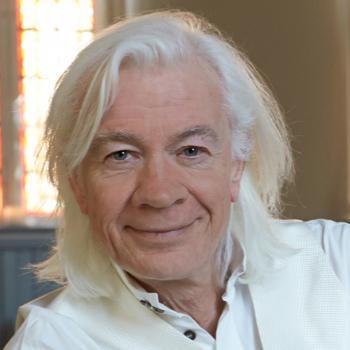 International speaker, healer, author and mystic, Lars Muhl is widely known for his fastidious research on and interest in sacred gnostic texts and the true teachings of Yeshua of Nazareth.
Read more about Lars
Buy Now
To secure your place on this talk click book now.
Price: £24.00
Become a member today and you will save £2.00 on this purchase. Find out more about membership.