Most know Sir Arthur Conan Doyle as the creator of one of the most celebrated detectives in literary history: Sherlock Holmes. However, Conan Doyle holds a very special place at the College for an entirely different reason. 
The eminent author was fascinated by the spirit world, and he was the President of our College when we celebrated our move to 16 Queensberry Place in January 1926.
Conan Doyle first declared himself a Spiritualist in the same year that Sherlock Holmes first appeared in print. In 1887, after years of investigation, culminating in a series of séances and an extraordinary meeting with a medium, Conan Doyle was finally convinced of the reality of ghosts... and so was Holmes.
Join Matt Wingett, author of Conan Doyle and the Mysterious World of Light in this online talk as he uncovers the true story of Conan Doyle's lifelong fascination with the spirit world.
Discover, too, how Conan Doyle went on to become the leading voice in favour of Spiritualism and even dedicated the last ten years of his life to supporting Spiritualist work – all the while continuing to write Sherlock Holmes stories – despite having tried to kill the character off years before. 
Along the way, we will look at how the Great War changed Conan Doyle and the whole of society, making it ready to hear the Spiritualist message, and meet some of the eminent personages in Conan Doyle's Spiritualist life who joined him on his journey.
--
This lecture will be recorded. A recording will be available to those who have booked.

--
This talk will be live in our online classroom
All you need to take part is a good internet connection and a computer with a webcam, microphone and Zoom.
On booking this talk, you will receive an email with the Zoom link to access it. Remember to check your spam folder if you don't receive this confirmation email in your inbox.
Please send us a message if you have any questions. We hope you enjoy the talk!
About Matt Wingett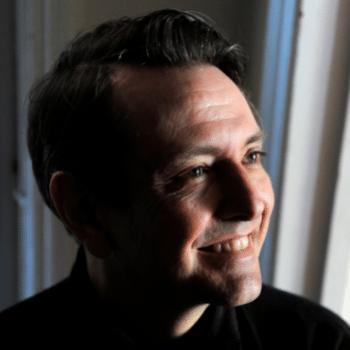 Portsmouth-based Matt Wingett's fascination with Conan Doyle and Spiritualism began early, when he discovered that the great author once lived in his home town and created Sherlock Holmes there.
Read more about Matt
Buy Now
To secure your place on this talk click book now.
Price: £20.00
Become a member today and you will save £2.00 on this purchase. Find out more about membership.