Astrology and natural magic often view Saturn as a negative force, an energy that brings obstruction and melancholy, but this is not his original form. 
Saturn's origin is as a god of agriculture who presides over the richness of the soil that feeds humankind. He is a patron of the wise use of resources, of sustainability, inheritance, lineage, meditation and contemplation, whose energy acts as a balance to quick-thinking Mercury. 
This online talk explores the mythology of Saturn, and how we can work with crystals, planets, numerology and other symbolism, to bring the positive qualities of Saturn into our lives.
--
This lecture will be recorded. A recording will be available to those who have booked.

--
Previous participants say:
"Excellent presentation, and I learnt so much more about Jung than I knew. Would definitely book the lecturer again."
"I enjoyed the talk and the speaker is clearly highly knowledgeable on the subject and very able to answer questions interestingly and consider people's requests for other topics to be covered.
"Fantastic! I enjoyed Vivianne's presentation enormously. I wish it could have gone on and on! I look forward to being able to attend more talks from her. A wonderful speaker whose knowledge showed in the way she gave the talk and answered questions."
--

This talk will be live in our online classroom
All you need to take part is a good internet connection and a computer with a webcam, microphone and Zoom.
On booking this talk, you will receive an email with the Zoom link to access it. Remember to check your spam folder if you don't receive this confirmation email in your inbox.
Please send us a message if you have any questions. We hope you enjoy the talk!
About Dr Vivianne Crowley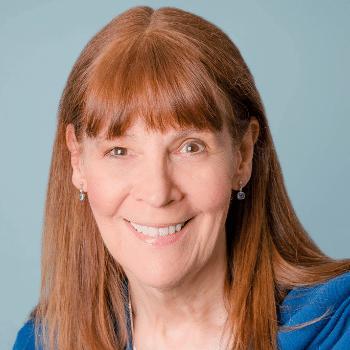 Vivianne Crowley is an internationally renowned Wiccan High Priestess. She is a psychologist and previously lectured in the Psychology of Religion at King's College, London.
Read more about Vivianne
Buy Now
To secure your place on this talk click book now.
Price: £20.00
Become a member today and you will save £2.00 on this purchase. Find out more about membership.