Divination is a widespread practice in African communities with far-reaching implications for daily life. It is from the Ngàngàs bones, the Babalawo's opele and the crab's tracks that the wishes of deities and the ancestors are known. 
Divination remains an important problem-solving component in many African countries, even while advances in globalisation relentlessly restructure the landscape of what people believe. It continues to be central to African cultural systems, articulating values and laws with a truly impressive breadth of artistry. 
Folktales are another important means by which many African peoples express and formalise beliefs and values with remarkable creativity. In traditional African societies, skilled storytellers were the creators and preservers of culture, weaving new brightly coloured and intricately patterned stories or reweaving well-known ones to help their communities make sense of the events of their times.
In this livestream talk, we'll investigate different types of divination practices among African people using folktales. Through these stories, we will place divination practices in context, getting an understanding of not just the What, Who and How, but also of the Why and When of divination.
--

This talk will be recorded. Participants who book will receive a link following the event.
--
This talk will be live in our online classroom
All you need to take part is a good internet connection and a computer with a webcam, microphone and Zoom.
On booking this talk, you will receive an email with the Zoom link to access it. Remember to check your spam folder if you don't receive this confirmation email in your inbox.
Please send us a message if you have any questions. We hope you enjoy the talk!
About Helen Nde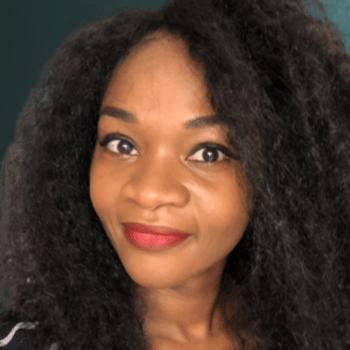 Cameroonian-born researcher, writer and artist Helen Nde curates Mythological Africans, an online space dedicated to myths, spirituality and culture from the African continent.
Read more about Helen
Buy Now
To secure your place on this talk click book now.
Price: £16.00
Become a member today and you will save £2.00 on your first ticket.
Additional tickets for this event charged at £16.00
Find out more about membership.