In this livestream talk, Lucya Starza will look at the folklore and plant lore of springtime and ways to use the season's energy to help manifest our desires.
Spring is a time of hope as life returns to the land. Green shoots emerge from dark soil, buds and blossom appear on trees, birds build nests and baby creatures are born. The evenings are getting lighter and although February can be a cold month, we know warmer days lie ahead. Yet our ancestors understood that the season also presented difficulties, with risks and hard work to overcome the last vestiges of winter. 
The folklore of spring is about cleansing and protection as well as celebration. We can also work magic to help our hopes and dreams grow from tiny seeds, nurturing our wishes to see them grow to fruition. 
Book now to join this online talk to enter into the spirit of spring and harness the energy of the new season.

--
This talk will be recorded. Participants who book will receive a link following the event.
--
Previous participants say:
"It was my first webinar with Lucya and I really enjoyed it."

"This was an interesting talk that I really enjoyed. Lucya is a great tutor, very welcoming and presenting in an approachable way, the pace well delivered and the content interesting."

"I enjoyed the class and learned some new information."
"Happy with Lucya's presentation!: ) I particularly liked the colourful slides 👍."

--
This talk will be live in our online classroom
All you need to take part is a good internet connection and a computer with a webcam, microphone and Zoom.
On booking this talk, you will receive an email with the Zoom link to access it. Remember to check your spam folder if you don't receive this confirmation email in your inbox.
Please send us a message if you have any questions. We hope you enjoy the talk!
About Lucya Starza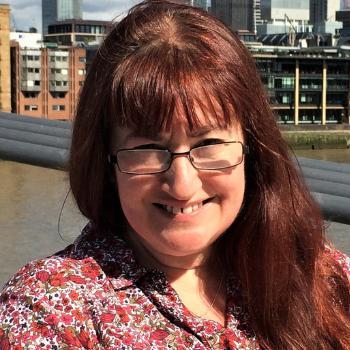 London-based eclectic witch Lucya Starza is the talent behind A Bad Witch's Blog. She has written numerous books on magical practices, including candle magic, poppets and scrying.
Read more about Lucya
Buy Now
To secure your place on this talk click book now.
Price: £16.00
Become a member today and you will save £2.00 on your first ticket.
Additional tickets for this event charged at £16.00
Find out more about membership.