The Enfield Poltergeist outbreak,  which occurred in North London between 1977-79,  is the best attested poltergeist case of the 20th century.
The Enfield Poltergeist was originally investigated by Maurice Grosse and Guy Lyon Playfair alongside other researchers. They accumulated a large amount of evidence and testimony for paranormal effects at the house of the family affected, obtained from 180 days of observation and 25 overnight vigils. 
This resulted in an unparalleled amount of evidence in the form of photographs, tape recordings, physical effects, instrumental traces and other records, as well as eye-witness testimony for more than 30 people.
Despite casual attempts in the media to brand the case as a hoax or misperception over the years, the scale of this material is both impressive and convincing in its weight, consistency and evidential status for unexplained poltergeist activity.
In this livestream talk, Chairman of the Ghost Club Alan Murdie will be reviewing the accumulated evidence. 
He will also share a number of unpublished images and aspects of the case not made public before outside a small circle of the original investigators. Weighing their possible evidential significance, he will examine the case that can be made for possible spirit or discarnate consciousness influence in some of the manifestations recorded at Enfield.
--
This lecture will be recorded. A recording will be available to those who have booked.

--

This talk will be live in our online classroom
All you need to take part is a good internet connection and a computer with a webcam, microphone and Zoom.
On booking this talk, you will receive an email with the Zoom link to access it. Remember to check your spam folder if you don't receive this confirmation email in your inbox.
Please send us a message if you have any questions. We hope you enjoy the talk!
About Alan Murdie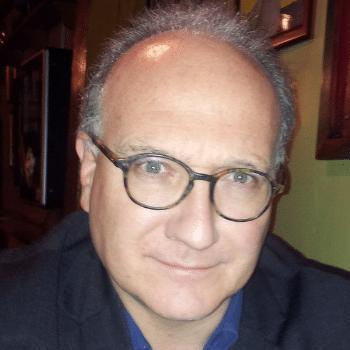 Lawyer, writer, researcher and Chairman of the Ghost Club, Alan Murdie has a special interest in hauntings and the paranormal. He has a monthly column in the Fortean Times.
Read more about Alan
Register your interest
This talk has already taken place, please register below and we'll let you know when it runs next.