Sound has been used as a spiritual tool in traditions all over the world and throughout the centuries. Through its utterance, its felt reverberation and its hidden messages, humans have awoken to the numinous through its extraordinary power. 
In this livestream talk, we will explore the practice and the meaning behind mantra (the utterance of sacred sounds) in the context of Ancient Indian traditions. We will explore the ritual science of preparing a sacred space through the organisation of sound in the Vedic ritual as well as the sacred practice of installing sound syllables onto the body with the Tantric practice of Nyasa. 

We will look at how we can use mantra as a tool for awakening higher consciousness and we will explore the different altered states which can arise as a result. 
We will also take a closer look at the different theories which surround the mechanism of speech, sound, thought, ritual and awakening by exploring how sound affects our psychology and what happens when we apply intention to these sounds.
--
This lecture will be recorded. Participants who book will receive a link in the week following the event.
--
Previous participants say:
"Expert and well presented presentation on a subject which is multi-faceted and full of wisdom which is even more relevant today."
"Super interesting, thank you!"
"Thank you very much to Ann Mathie for her very interesting online talk."
"Super interesting, thank you!"
--
This talk will be live in our online classroom
All you need to take part is a good internet connection and a computer with a webcam, microphone and Zoom.
On booking this talk, you will receive an email with the Zoom link to access it. Remember to check your spam folder if you don't receive this confirmation email in your inbox.
Please send us a message if you have any questions. We hope you enjoy the talk!
About Ann Mathie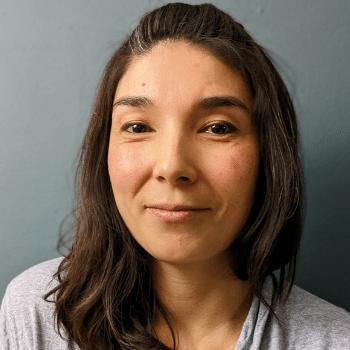 A practitioner of yoga & meditation for over 20 years, Ann Mathie has an MA in the Traditions of Yoga and Meditation from SOAS University, with an interest in Tantra, Yoga & Buddhism.
Read more about Ann
Register your interest
This talk has already taken place, please register below and we'll let you know when it runs next.