Austin Osman Spare has become one of the major esoteric artists of the last century and, as the best draughtsman of his generation, he deserves the acknowledgement that he now receives.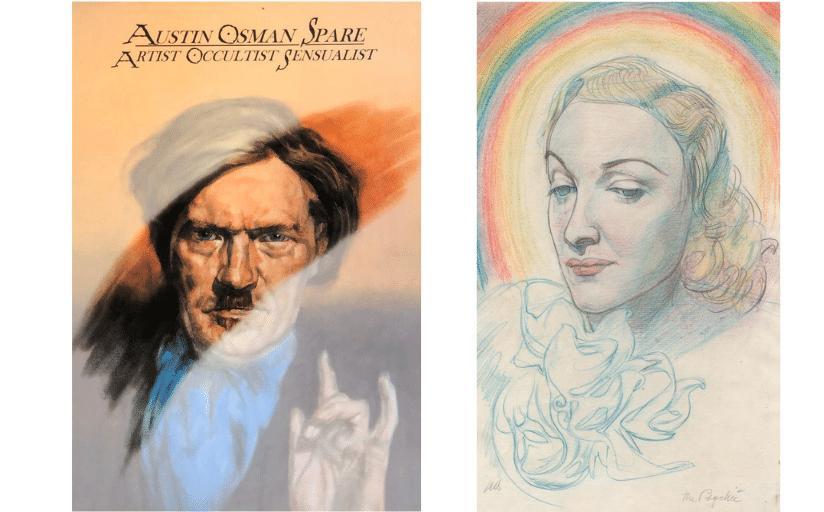 (Images: Book cover, 1999, Beskin Press; The Psychic - a drawing by Austin Osman Spare on display in our summer exhibition kindly lent by Ania Goszczyńska and David Tibet)
His genius – and the word isn't used lightly– naturally set him aside from his contemporaries, and although they recognised his fabulous talent they mostly found him impossible to deal with as he was kind-hearted and sharp-tongued too.
Spare, like so many artists, was hard up for most of his life, but it was an interesting and fulfilling one as he lived in the "Other Worlds" completely naturally and harmoniously. He drew automatically in pencil or pastel and brought to life the "Unseen" in a grotesque way sometimes and with a true beauty at others. 
A Londoner, a lover of Aleister Crowley, darling of the Art establishment, despiser of the same people, he classically did it his way, never looked back and stayed true to his beliefs in the "Other".

Geraldine Beskin found her first two Spare pastels in the basement of The Atlantis Bookshop when she was a teenager and, in 1986, curated the first large exhibition of his work since his death in 1956. Since then, she has presented four other exhibitions and she has added to her collection quite considerably.
The College is delighted that Spare's work is featured in its summer exhibition, Strange Things Among Us.

--
This lecture will be recorded. A link to the recording will be emailed to all participants.
--

This talk will be live in our online classroom
All you need to take part is a good internet connection and a computer with a webcam, microphone and Zoom.
On booking this talk, you will receive an email with the Zoom link to access it. Remember to check your spam folder if you don't receive this confirmation email in your inbox.
Please send us a message if you have any questions. We hope you enjoy the talk!
About Geraldine Beskin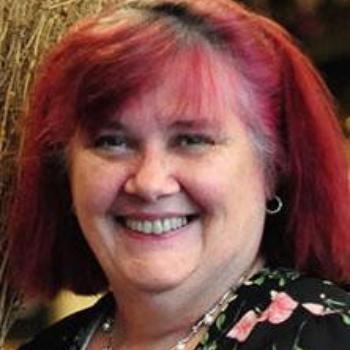 Every Londoner knows The Atlantis Bookshop. The city's oldest occult bookstore has been in Geraldine Beskin's family for more than half a century. She's a wealth of wisdom on all things occult and literary.
Read more about Geraldine
Buy Now
To secure your place on this talk click book now.
Price: £20.00
Become a member today and you will save £2.00 on this purchase. Find out more about membership.