Madge Gill's mesmerising artworks have fascinated audiences for a century. 
Her impulsively created ink drawings of female faces floating ethereally within highly patterned backgrounds on huge swathes of calico are instantly identifiable, as are the thousands of smaller works on postcards and pieces of cardboard. 

More rare, but equally distinguishable, are her rhythmic and intricate hand woven silk and knitted textiles that she often made into throws, rugs and even her own clothes.
Madge Gill, although popular, remains an enigma. Was she a true advocate of spirit-inspired art or was this a convenient mask to wear to hide her compulsive urge to create? Was Myrninerest really her spirit guide or just Madge's 'inner rest' constructed to make sense of her artistic achievements? 
This live, online talk will discuss the journey of Madge from Barnardos child to internationally acclaimed mediumistic artist and doyenne of the outsider art world. Along the way we'll meet a few well known characters including Sir Arthur Conan Doyle and some of the Surrealists.
Images: Madge Gill Calico © Vivienne Roberts' collection and drawings © The College of Psychic Studies collection
--
This lecture will be recorded. A recording will be available to those who have booked.

--
Previous participants say:
"A super lecture - well-researched and highly informative."
"Amazing talk, loved every minute of it!"
"The evening was fascinating. I thought it went extremely well, and I would like to congratulate the curator."
--

This talk will be live in our online classroom
All you need to take part is a good internet connection and a computer with a webcam, microphone and Zoom.
On booking this talk, you will receive an email with the Zoom link to access it. Remember to check your spam folder if you don't receive this confirmation email in your inbox.
Please send us a message if you have any questions. We hope you enjoy the talk!
About Vivienne Roberts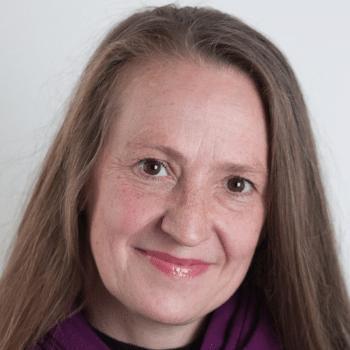 Vivienne Roberts is the curator and archivist at The College of Psychic Studies. Her interest in Madge Gill began in 1999 when art historian Roger Cardinal introduced her to the artist's work.
Read more about Vivienne
Register your interest
This talk has already taken place, please register below and we'll let you know when it runs next.