This talk centres on two Victorian artists who felt haunted by painters of the past: Anna Mary Howitt and Georgiana Houghton. 
Both of these artists were Spiritualist mediums who believed they were communicating with the spirits of their artistic forbearers, channeling their creative energy. While in trances, they produced drawings through involuntary motions of the hand. Called "spirit drawings," these hybrid works of art often combined pencil sketches, writings, and watercolour and ranged from the figurative to the abstract.

Both Howitt and Houghton's drawings show the presence of their spirit interlocutors; sometimes their names, sometimes their faces, materialise on the page. Howitt produced several drawings bearing the name of the esteemed artist Fra Angelico, who served as one of her early spirit guides. Another sheet of paper contains four vignettes, surrounded by floating heads, including those of Michelangelo and Raphael. 
Several of Houghton's drawings were also signed by artists, among them Correggio and Thomas Lawrence. William Blake inspired both Howitt and Houghton. Despite this spirit influence, both Howitt and Houghton remained highly original artists; neither wholeheartedly copied works of their predecessors nor faithfully imitated their styles, and each retained a sense of their own artistic contribution. Both let emulation shade into collaboration, seeing spirit drawing as a partnership between the spirit and the medium. Yet, Howitt and Houghton produced startlingly different forms of mediumistic art.
Howitt, who had been deeply embedded in the Victorian art world, embraced her artistic lineage, while the mostly self-taught Houghton cast off the shackles of the past, pioneering a then-unprecedented abstract style. 
The mismatch between the style of Houghton's watercolours and the style of her spirit guides can seem like a deliberate provocation. Indeed, Houghton freely argued with her spirit guides and even declared that she was not completely passive but rather "passively active". Howitt and Houghton thus demonstrate two different attitudes towards artistic influence. 
Nonetheless, these colleagues are linked by the enduring questions that their art raises:
How can Renaissance art and the art of William Blake serve as models for mediumistic drawing? 
How can creativity be reconceptualised as collaborative rather than solitary? 
How can art challenge ideas about consciousness and selfhood?
--
This lecture will be recorded. A link to the recording will be emailed to all participants.
--
This talk will be live in our online classroom
All you need to take part is a good internet connection and a computer with a webcam, microphone and Zoom.
On booking this talk, you will receive an email with the Zoom link to access it. Remember to check your spam folder if you don't receive this confirmation email in your inbox.
Please send us a message if you have any questions. We hope you enjoy the talk!
About Rachel Oberter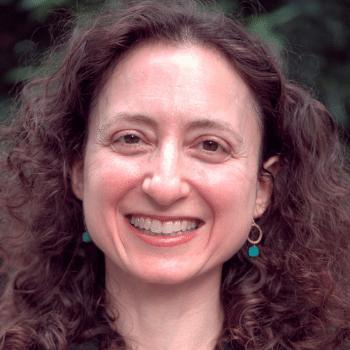 Art historian Rachel Oberter published one of the first articles on pioneering Victorian spirit artist Georgiana Houghton, and has spent two decades researching spirit drawing in the Victorian era.
Read more about Rachel
Buy Now
To secure your place on this talk click book now.
Price: £20.00
Become a member today and you will save £2.00 on this purchase. Find out more about membership.