Part 4 of our series of five interdependent online Anatomy and Physiology workshops focuses on the body's systems of communication.
In Anatomy and Physiology for Healers 4, we will learn about the nervous and endocrine systems. These systems provide communication and co-ordination for the entire body and mind. We also take a look at the reproductive system.
Our approach to anatomy & physiology
Our anatomy and physiology workshops teach a holistic approach to the body, embracing the physical, emotional, mental and spiritual aspects as an integrated whole.
You will learn how to apply anatomical concepts as a way to ground the spirit. This knowledge enlivens and enriches your healing, yoga or therapy practice.
Who are these workshops for?
These workshops are essential for healers, yoga teachers, massage therapists and body workers. They will help you bring an elevated level of expertise to your practice.
Studying anatomy and physiology with us will:
Give you another viewpoint
Clarify your intention when healing
Cultivate a common language of terminology to talk to other health professionals

Do I need to study these workshops in sequence?
There are five workshops in the series. You can participate in these workshops in any order.
Each of our five Anatomy and Physiology for Healers workshops can be attended as a stand-alone module depending on your area of interest, or as a complete series.

Recommended textbook
An Introductory Guide to Anatomy and Physiology by Louise Tucker. Please have writing material with you.

--

We will not be recording this workshop. One of the unique aspects of the College's online events is that they are highly interactive. Participants are encouraged to discuss and share with the tutor and the group. These sharings can be very personal, and some may not feel comfortable with them being recorded. 

--
Previous participants say:
"Experience was very interesting and informative and many things learnt I will be able to apply when conducting healing sessions with clients in the future."
"Part 4 brought it all together for be i.e. being able to relate and align the chakras to the full anatomy - including the nervous, endocrine & productive systems - to the associated emotions and any physical dysfunctions associated with same."

"Very interesting. The tutor is very professional and knows very much about the body."
"This workshop was fantastic... And a great confirmation that the different types of discipline should be respected. Many thanks to Doe. I do look forward to continue the rest of the workshops."
"I was not particularly looking forward to this – it reminded me of Anatomy lessons at school. But Doe made it very very interesting and I really enjoyed the content and the ways she teaches it. I am looking forward to my next one."
--
This workshop will be live in our online classroom
All you need to take part is a good internet connection and a computer with a webcam, microphone and Zoom.
On booking this workshop, you will receive an email with the Zoom link to access it. Remember to check your spam folder if you don't receive this confirmation email in your inbox.
Please send us a message if you have any questions. We hope you enjoy the workshop!
About Doe Warnes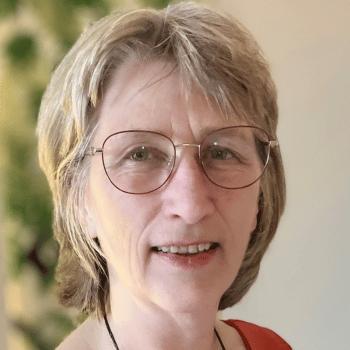 With a background in dance therapy, Doe Warnes is ideally placed to teach Anatomy & Physiology. She is also a Somatic movement therapist & educator and shiatsu practitioner.
Read more about Doe
Buy Now
To secure your place on this workshop click book now.
Price: £80.00
Become a member today and you will save £20.00 on this purchase. Find out more about membership.