As archangel of communication and rebirth, Gabriel is often referred to as the bringer of truth who protects what is natural and gives us the power to nurture and uplift ourselves.
Archangel Gabriel can help us understand the link between how we communicate with ourselves and how this creates what shows up in our lives.
In this livestream workshop, we will explore the three key elements of experience:
The mind
The heart
The physical world
We will create ways to develop a deeper communication with our higher self, the observer of these three elements.
Stepping into the energy of the observer, we will work with Gabriel to identify and address any blocks we may have to inner balance, peace and positive expression.
Through discussion and visualisation we will work with this powerful angel to:
Gain insights into the nature and wisdom of Gabriel
Identify limitations in our inner dialogue
Explore the wisdom of perceived limitations and blocks
Find ways to re-purpose challenges into positive progress
Archangel Gabriel can help us understand how the things we perceive as blocks are in fact directing us towards ways of getting closer to the divine power we all hold within.
--
We will not be recording this workshop. One of the unique aspects of the College's online events is that they are highly interactive. Participants are encouraged to discuss and share with the tutor and the group. These sharings can be very personal, and some may not feel comfortable with them being recorded.

--
Previous participants say:
"I joined with my Mum because I thought it would make her happy but actually I what I came away with was revelatory! I thought Kim was absolutely exceptional. She was wonderfully friendly, approachable and delivered the content with such ease. I have already recommended her and her workshops to other people."
"Kim was completely amazing, the way she explained, the way she gave her wisdom and the knowledge she has about the Archangels was astonishing. I have already booked more workshops with her."
"Loved the workshop and Kim is super lovely and a delight to listen to."
--

This workshop will be live in our online classroom
All you need to take part is a good internet connection and a computer with a webcam, microphone and Zoom.
On booking this workshop, you will receive an email with the Zoom link to access it. Remember to check your spam folder if you don't receive this confirmation email in your inbox.
Please send us a message if you have any questions. We hope you enjoy the workshop!
About Kim Pilkington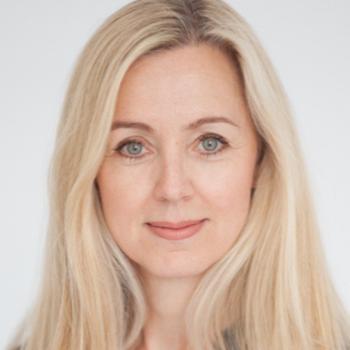 College alumnus Kim Pilkington teaches how to work with the energy of spirit guides, ascended masters and angels to bring through messages of practical guidance, love and hope.
Read more about Kim
Register your interest
This workshop has already taken place, please register below and we'll let you know when it runs next.